Intern Diary Week 11 – "So long, farewell, auf Wiedersehen, good night…"
"…I hate to go and leave this pretty sight". Being my last weekend on duty this Sound of Music song has been stuck in my head all week.
I was very lucky this weekend as the sun was shining, the peregrines were around and were feeding, mating, sun bathing, you name it. There was also a lot of sitting around giving us great views of our pair.
It's only starting to hit me now that this is my last day on the job. For the last few weeks I've been dreaming about the Portuguese sunshine and being close to go back to a warm beach; but now I'm quite sad that I have to go.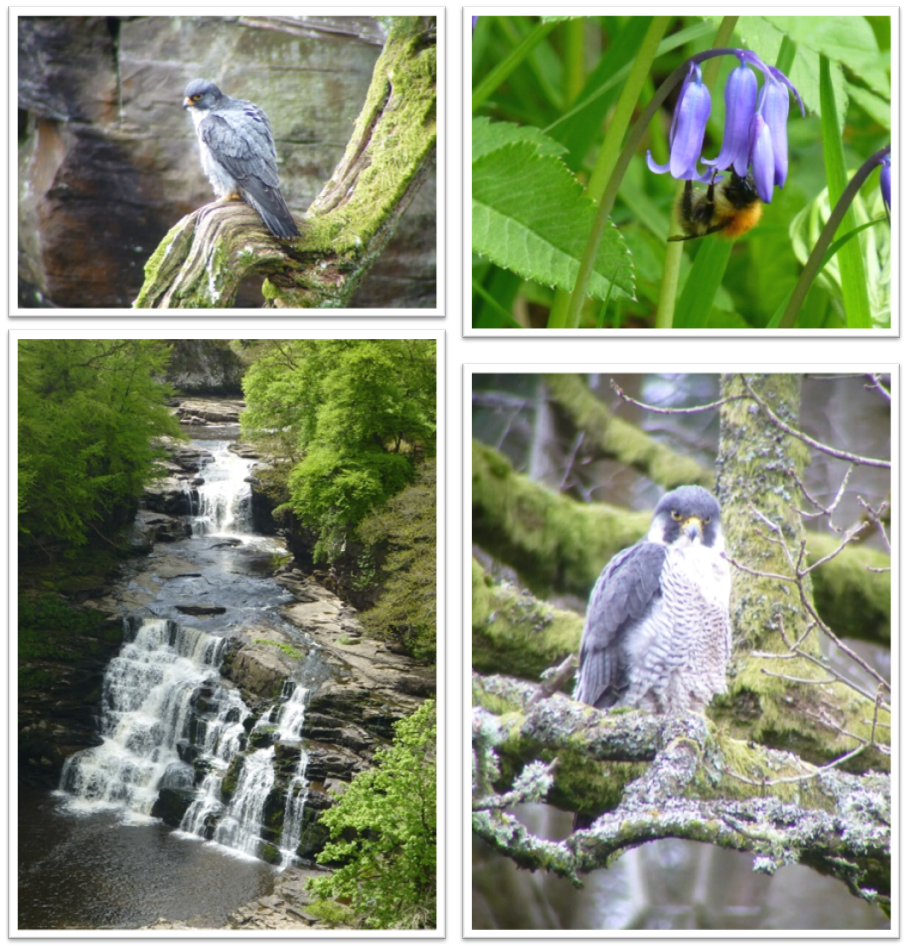 It has been one of the most amazing experiences of my life! It was such a privilege to work with these amazing birds in a place like the Falls of Clyde. I would like to take the chance to thank everyone I worked with, not only the FoC staff team but also the volunteers. You taught me so much about birds, Scotland or just life in general! Thank you for making me laugh when everything seemed to be going wrong, and receiving me so well from the start. I consider myself very lucky to have work as the highlight of my week and be able to work with so passionate people! It wouldn't have been the same without you!
It was great meeting you all and I think I speak for the rest of the team when I congratulate for the amazing job you've been doing!
Obrigado e até breve!
Cat Fonseca – Scottish Wildlife Trust, Peregrine Ranger Intern
Help support our vital work and join us today!
Help protect Scotland's wildlife
Our work to save Scotland's wildlife is made possible thanks to the generosity of our members and supporters.
Join today from just £3 a month to help protect the species you love.
---
Preface
"…I hate to go and leave this pretty sight". Being my last weekend on duty this Sound of Music song has been stuck in my head all week. I was …