This month at Montrose Basin, we're wild about wildflowers! We'll be posting blogs throughout April to focussed on three rare and common wildflowers which you might see on or around our reserve. This time, it's Viper's Bugloss, Ragged Robin, and Forget-Me-Not.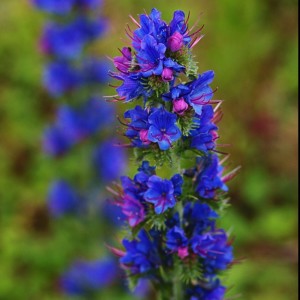 Viper's Bugloss (echium vulgare) is a wildflower that can be found at Montrose Basin during May and September on the Visitor Centre grounds and at Tayock. Also known as 'snake flower', its name comes from the stamen, which is red and flicks out like a viper's tongue. Although the flower can cause skin irritation, various non-humans; specifically bees, hoverflies and butterflies find it to be a terrific pollinator. Despite this, it was once coveted by humans as anti-venom for spotted viper bites!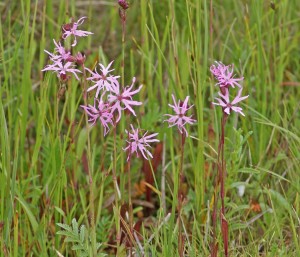 Ragged Robin (Lychnis flos-cuculis) can be spotted on the Visitor Centre grounds and the Mains of Dun from May to August. Particularly fond of wet and damp areas, its wavy pink flowers are sure to spruce up any meadow. Interestingly, the appreciation of this wildflower goes back centuries, notably being mentioned in Shakespeare's Hamlet, as part of Ophelia's garland.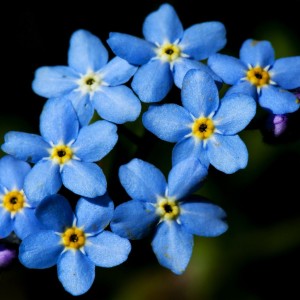 The Forget-Me-Not,(Myosotis) is another flower that can be found at Montrose Basin, most commonly at Tayock between mid June and late July. Although they are most commonly thought of as having blue petals, the petals are also known to be white or pink. During the day, it is essentially scentless, but come the evening, the small flower produces a fine aroma. Yet another flower to be referenced in famous literature, J.M. Barrie likens Captain Hook's eyes to Forget-Me-Nots in Peter Pan.
Terri Baker – Volunteer / David Murray – CJS Visitor Centre Seasonal Assistant
Help protect Scotland's wildlife
Our work to save Scotland's wildlife is made possible thanks to the generosity of our members and supporters.
Join today from just £3 a month to help protect the species you love.
---
Preface
This month at Montrose Basin, we're wild about wildflowers! We'll be posting blogs throughout April to focussed on three rare and common wildflowers which you might see on or around …