European Tree of the Year – why you should vote NOW!
We are now over halfway through the voting period for European Tree of the Year, with only 11 days remain to register your vote!
"Lady's Tree" is still sitting in 9th place, with 1,860 votes.
The early front-runners, Estonia and Hungary, continue to lead the competition by some distance. Here the voting as it currently stands…
| | |
| --- | --- |
| Country | No. of votes |
| 1) Hungary – The great plane of Tata | 37,928 |
| 2) Estonia – Oak tree on a football field | 35,903 |
| 3) Spain – Poplar pollard of the Remolinar | 9,451 |
| 4) Czech Republic – The Opatovice Pine | 8,611 |
| 5) Poland – Oak Slav | 6,379 |
| 6) Bulgaria – The Plane in Archar village | 5,299 |
| 7) England – The Major Oak | 4,748 |
| 8) Slovakia – Mulberry – The lighthouse of the history | 4,375 |
| 9) Scotland – Lady's Tree | 1,860 |
| 10) Belgium – The Nail tree | 1,301 |
| 11) Wales – The Lonely Tree | 1,070 |
| 12) Italy – Olive Tree from Canneto Sabino | 304 |
| 13) Ireland – Cedar of Lebanon | 226 |
| 14) France – The chestnut tree | 218 |
We are of course very grateful to the 1,860 of you who have voted so far and would urge you to encourage all of your family and friends to do likewise.
According to Wikipedia, Scotland has a population of 5.295 million; assuming that all of you who have voted for us so far live in Scotland this equates to 0.035% of the population. Contrast this with Estonia, which has a population of just 1.325 million – their 35,903 votes equate to 2.7% of the population. So as you can see Estonians appear to have really been embracing the spirit of the competition and voting in their droves.
The Scottish Wildlife Trust has 38,231 members, so if you alone had all voted already we would be in the lead. Which begs the question, why haven't you?
Perhaps you don't read this blog, follow us on Twitter or use the Scottish Wildlife Trust website? Maybe you don't have an email address? Otherwise, why else would you not have voted?
A few people I've spoken to about the competition have said they're not going to vote because they feel it is trivial and that there are many real, pressing conservation issues more deserving of attention. To some extent they may have a point, however I personally feel that it is very easy to get bogged down with all the problems and challenges the natural world is facing and miss opportunities to celebrate conservation success stories.
European Tree of the Year is one such opportunity. The whole ethos behind the competition is to celebrate the important role that some of Europe's most loved trees have played in the lives of the people who live, work and play around them, the wildlife they support, and the history and mythology associated with them. All of the finalists in the competition have amazing stories to tell and I would encourage you to read about all of them.
I've outlined in a previous blog post why "Lady's Tree" is worthy of your vote so i'm not going to repeat myself (see here if you missed it). Needless to say we really desperately need your votes in the next 11 days so PLEASE, PLEASE GIVE US YOUR BACKING AND VOTE FOR "LADY'S TREE" AT http://bit.ly/EuroTreeoftheYear
Voting closes on 28th February but as of 21st February (4 days time) we won't be able to see the vote counts any longer, so it would be fantastic to see a surge in votes over the next few days.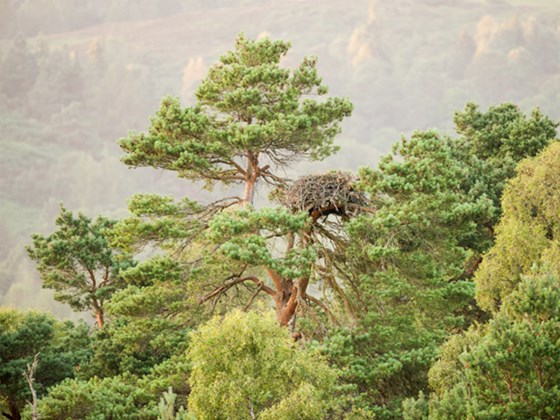 Help protect Scotland's wildlife
Our work to save Scotland's wildlife is made possible thanks to the generosity of our members and supporters.
Join today from just £3 a month to help protect the species you love.
---
Preface
We are now over halfway through the voting period for European Tree of the Year, with only 11 days remain to register your vote! "Lady's Tree" is still sitting in 9th place, with 1,860 …