Where would you hibernate if you were a hedgehog?
At this time of year it seems lots of people are thinking about Christmas already. One of my volunteers recently informed me that Selfridges now stock 450 different types of Christmas tree! My mind however, is not on Christmas but on hedgehogs. Hedgehogs hibernate usually around November time. This gives me about 12 weeks to make sure that my garden is a safe hibernation haven for any hedgehogs that might pass through.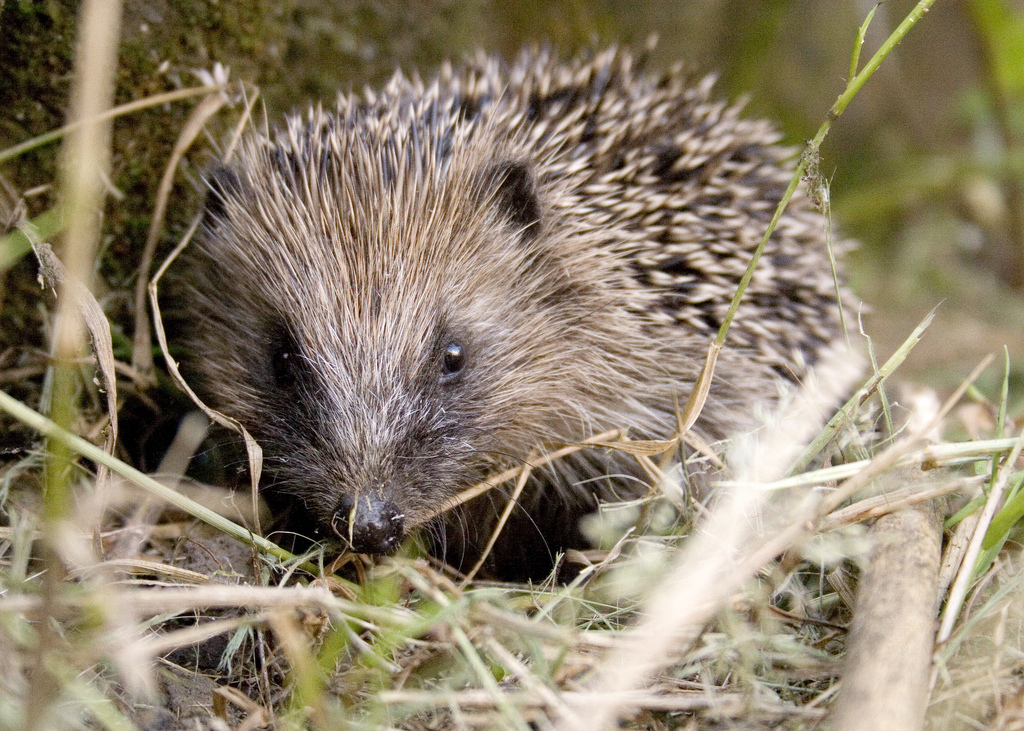 A few weeks ago whilst weeding my veg bed in the glorious sunshine, I noticed something moving out of the corner of my eye. I assumed it was my cat but I saw him dozing in the sunshine on my patio table. Beneath him however was a rather energetic little hedgehog scurrying underneath my shed.
I haven't seen the hedgehog since but considering they're usually nocturnal, that doesn't really surprise me. What did surprise me was seeing one at all. Where I live isn't the most wildlife abundant place and my garden is all raised beds but under my shed would be a lovely place to live (if you're a hedgehog!).
If you don't have a suitable hibernation place for a passing hog then I would encourage you to make one. If you do a web search for 'BBC Breathing Places hedgehog house', it will take you to an excellent page with lots of information, at the bottom there is a link to instructions on exactly what to do. In simple terms all you need is an upturned small wooden crate with an entrance in once side and covered in stones, earth and rocks. It is important to weight it down well to stop a fox or badger being able to easily get inside for a hedgehog dinner.
Laura Preston – Scottish Wildlife Trust, Falls of Clyde Ranger
Help protect Scotland's wildlife
Our work to save Scotland's wildlife is made possible thanks to the generosity of our members and supporters.
Join today from just £3 a month to help protect the species you love.
---
Preface
At this time of year it seems lots of people are thinking about Christmas already. One of my volunteers recently informed me that Selfridges now stock 450 different types of …