In a couple of weeks we are having a bat and moth evening at Corra Castle. It's going to be really great, we will have a moth trap set up and a local expert will be joining us. We're also going to take a walk down to the river to watch and learn about the daubentons bats that feed there. The reserve is perfect for bats because of all the roosting opportunities, including the castle.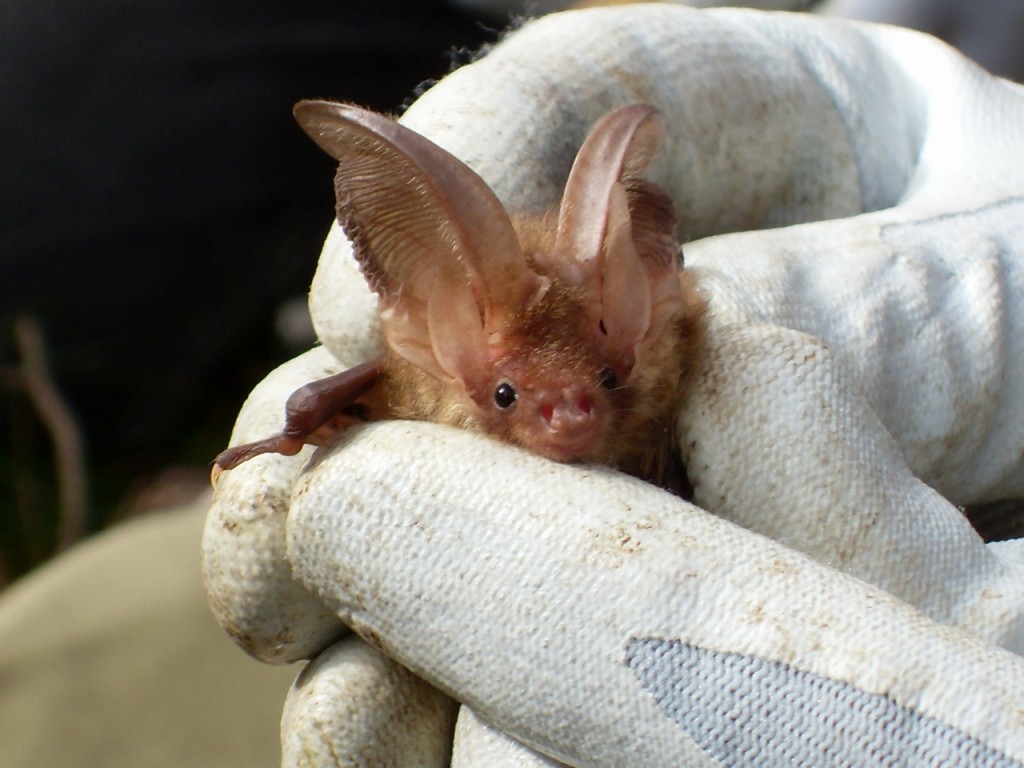 One species that is found in Scotland but is rarely seen (or heard on a bat detector) is the brown long-eared. As you can see from the photograph they truly do have long ears. They are also very cute; when they are sleeping their ears are all scrunched up but when they wake up their ears grow really big! Now, these guys are known as 'whispering bats' because they echolocate really quietly. This echolocation only reaches about 3-5m from the bat so you have to be really close to them to pick up their sound. The amazing thing about their echolocation is that they sound exactly like a Geiger counter.
They don't need to echolocate loudly because they fly really close to shrubs and trees; gleaning moths and larger insects off leaves and bark. Their broad wings and tail allow for great manoeuvrability and they can even hover. They will often have a perch which they will come back to after catching their prey. They will eat the meaty bodies of the insect and discard the inedible wings. If you ever see a small pile of insect wings on the ground then you know it might be a perch for this bat. What would be even more amazing to do would be to go back later on and try and see the bat itself!
Laura Preston – Scottish Wildlife Trust, Falls of Clyde Ranger
Help protect Scotland's wildlife
Our work to save Scotland's wildlife is made possible thanks to the generosity of our members and supporters.
Join today from just £3 a month to help protect the species you love.
---
Preface
In a couple of weeks we are having a bat and moth evening at Corra Castle. It's going to be really great, we will have a moth trap set up …