Despite the disappointing realisation that we won't have osprey chicks this year, there is still a fantastic amount to be seen at Loch of the Lowes. For the past three months I have been on the dawn osprey watch shift. Although my 5.30am alarm is frequently unwelcome, once in the hide I feel privileged to see the morning begin and all that comes with that.
As the ospreys are incubating and fishing in sight of the hide is unfortunately a rarity, the other sights on the loch are a welcome addition to osprey watch duty. I was even lucky enough to see our elusive otter last week and managed to get a video of him just below the hide!
Click this link to watch the video of the otter http://youtu.be/uLAqgSMJjjU
The loch itself is constantly changing and although these photos were taken using only my phone's camera I am sure you'll agree that sunrise over the loch is never the same, and it's a treat to make getting out of bed early worthwhile!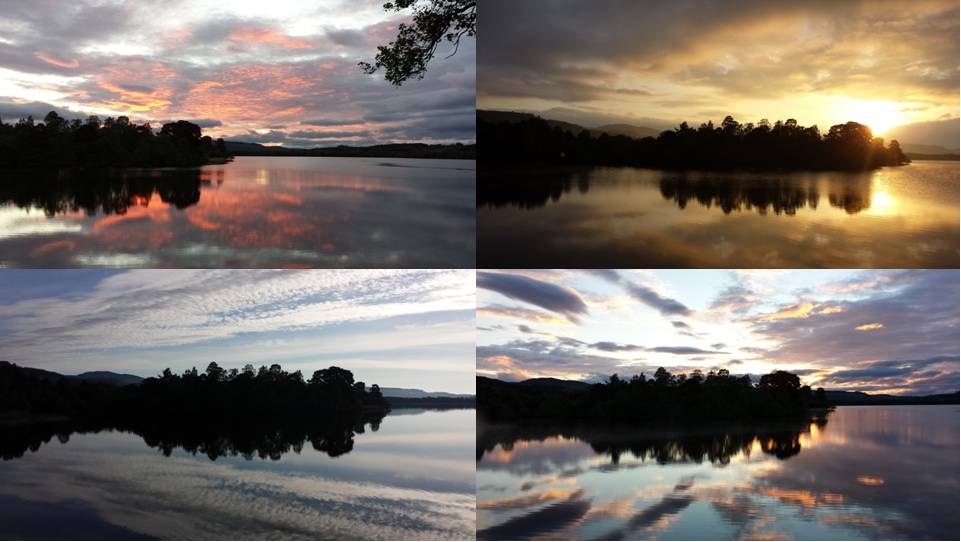 Osprey watch will continue until our birds choose to end their incubation of the eggs. And as dawn is so early now, my alarm will be set even earlier!  So this is a call out to any osprey watch volunteers who would like to keep me company first thing in the morning (I make a fantastic cup of tea, even if I do say so myself). Now is your perfect chance to see the reserve wake up, spot some Goosander chicks, ducklings or Canada Goose goslings and maybe even catch some sun in the hide.
Victoria – Volunteer Species Protection Officer
Help protect Scotland's wildlife
Our work to save Scotland's wildlife is made possible thanks to the generosity of our members and supporters.
Join today from just £3 a month to help protect the species you love.
---
Preface
Despite the disappointing realisation that we won't have osprey chicks this year, there is still a fantastic amount to be seen at Loch of the Lowes. For the past three …