Our influx of good Spring sightings has continued over the last few weeks, with a Little Egret and an Iceland Gull being the pick of the bunch. The Little Egret was spotted earlier today (2nd of May) from the Shelduck Hide. Little Egrets are becoming a more common sight in Scotland, as they continue to spread northwards and expand their range. Here at the Basin we usually have a few sightings each summer. the Iceland Gull was seen on Miss Erskine's Bank on the 28th of April and was a 2nd calendar year bird. Iceland Gulls are winter visitors to the UK, with around 250 thought to over winter on our shores. The end of April, however, is quite late to be seeing the species, with the majority of them having returned to their Arctic breeding grounds by the end of March.
In terms of our summer migrant species, we haven't really seen much progress in the last few weeks. The Sand Martin numbers on most days are still around 6-8 and none of them seem to have settled in the wall yet. This is showing the same pattern as last year, with small numbers arriving later than usual and only going on to have 1 brood in stead of 2. It's the same story with the Swallows, 2-4 being seen most days but none having settled or began nesting in the eaves yet. Sandwich Tern sightings have been steady over the last few weeks with small numbers being seen resting on the buoys at low tide, whilst there's yet to be any Common Tern sightings, but this should hopefully change soon. Ospreys have continued to be seen on a near daily basis at low tide as they come in to fish, with 2 individuals being seen at the same time earlier today.
Other sightings have included a pair of Water Rail seen on the Salt Pans throughout the past week, a Sparrowhawk flying past the Visitor Centre on the 26th, 32 Scaup also on the the 26th, a female Blackcap at the feeders on the 27th and a pair of Common Scoter mid-basin on the 28th.
In other news, we will soon have a great new exhibition by local photographer John Dempsey displaying at the Visitor Centre.
His photos of the South Esk Estuary (including the Basin) and it's wildlife will be displayed and on sale in our mezzanine gallery from Monday the 5th May until the end of the month.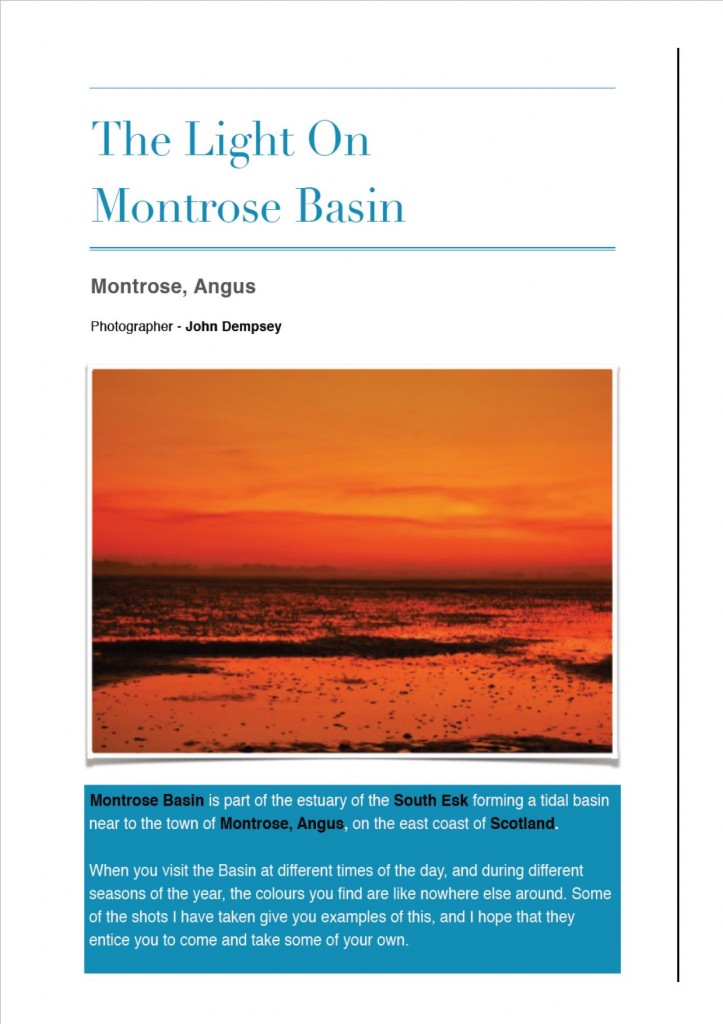 Craig Shepherd,
Visitor Centre Assistant Manager.
Help protect Scotland's wildlife
Our work to save Scotland's wildlife is made possible thanks to the generosity of our members and supporters.
Join today from just £3 a month to help protect the species you love.
---
Preface
Our influx of good Spring sightings has continued over the last few weeks, with a Little Egret and an Iceland Gull being the pick of the bunch. The Little Egret …