On Sunday afternoon I was up at the peregrine watch site and a young couple came up to me and asked a very useful question. 'What wildlife other than peregrines do you have here at the Falls of Clyde… ' they then continued to say '…because we've just seen an otter and we were wondering what else was here'.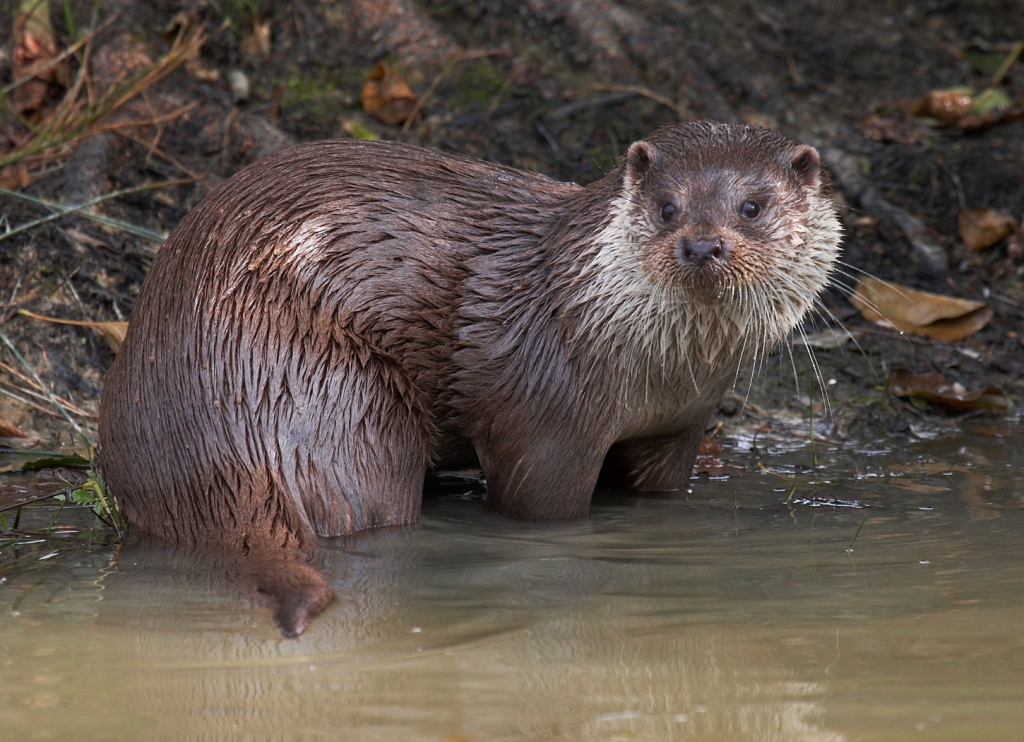 Now to say I am sceptical about what people say they saw is an understatement. I never believe visitors wildlife sightings unless they have either many years of experience, I know them or they took a photograph. These folk came into the latter of those categories. I asked them if they were sure it wasn't a mink; this is when I could see doubt creeping into their eyes! But sure enough, after photo verification it was indeed an otter eating a rather large fish at the top of Bonnington Linn at the far end of our reserve.
These dear visitors have no idea how lucky they were to spot an otter in the middle of the afternoon. Now I'm not an expert on otters so I can only speculate why one would be out in the middle of the day. It could be a male trying to get into the best condition possible as this is generally the time of year otters will mate with cubs following approximately nine weeks later. The cubs will then remain with their mother for up to a year. The other theory could be that it is a young otter that has just left its mother and is struggling to find and catch food so it has to hunt during the day because it was unsuccessful earlier on. Either way – I am one jealous Ranger!
Laura Preston – Scottish Wildlife Trust, Falls of Clyde Ranger
Help protect Scotland's wildlife
Our work to save Scotland's wildlife is made possible thanks to the generosity of our members and supporters.
Join today from just £3 a month to help protect the species you love.
---
Preface
On Sunday afternoon I was up at the peregrine watch site and a young couple came up to me and asked a very useful question. 'What wildlife other than peregrines …