More exciting news from our young Osprey Blue YD's first spring migration- he is on the French Belgium Border as of 1pm today! It looks like he has continued along the French coast, rather than crossing the channel, perhaps waiting for better weather ? He roosted last night only 8 miles inland from Calais . Quite why when he woke this morning at 6am he decided to head inland south east for 65 miles to near Lile and the Belgium border we really aren't sure. Is this a scenic detour to kill time or is he headed towards some central European osprey populations such as those in Germany?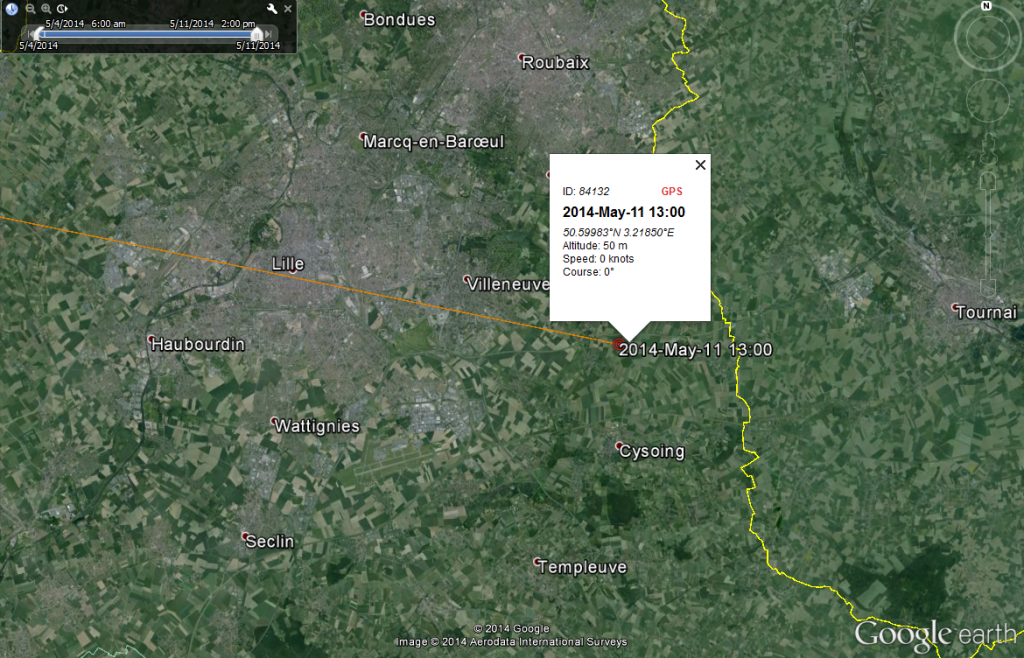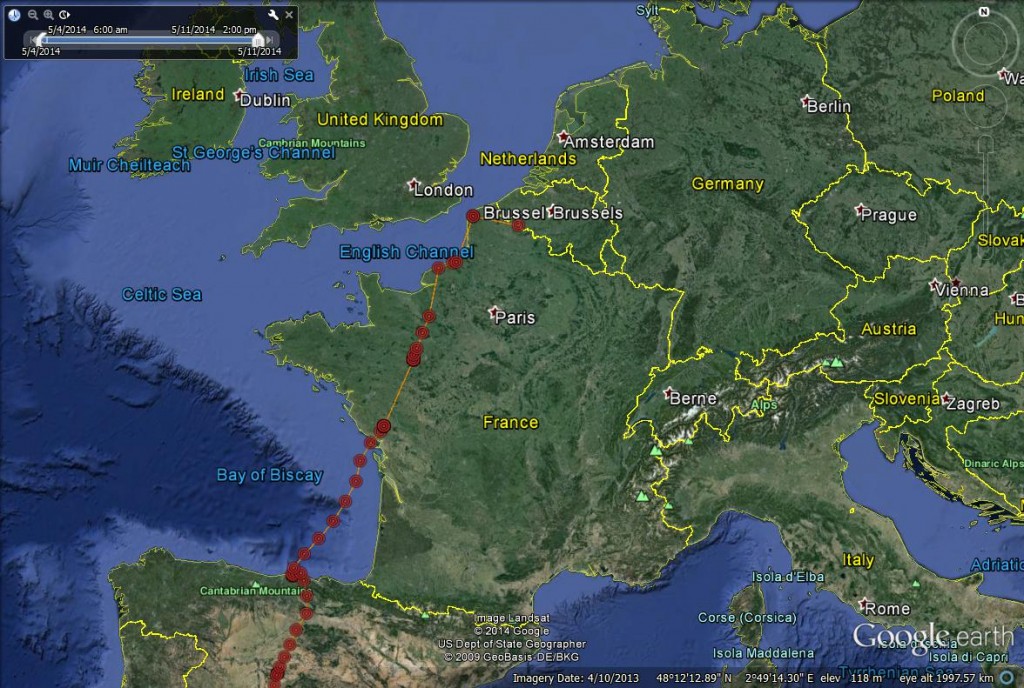 On the nest at Loch of the Lowes there has been drama today as the male osprey again left eggs undefended for over half and hour- which had us all on the edges of our seats dreading a repeat of the crow disaster on Wednesday.  Each year this has happened a couple of times – after all the male is just following his genetic programing which is to chase and defend , which  is why most males don't do as much incubation as ours. The females tend to be much more staunch is their dedication to incubation and don't so often get distracted by predators etc.
So the males behaviour really isn't that's surprising, but what is mystifying us is why this year our veteran female is spending so much time off the nest and leaving quite so much of the incubation duty to him. We do suspect she is fishing for herself but we really don't have an explanation for this behaviour at the moment.
Ranger Emma
Help protect Scotland's wildlife
Our work to save Scotland's wildlife is made possible thanks to the generosity of our members and supporters.
Join today from just £3 a month to help protect the species you love.
---
Preface
More exciting news from our young Osprey Blue YD's first spring migration- he is on the French Belgium Border as of 1pm today! It looks like he has continued along …