Feild Report from Guinea Bissau 30th May
Today we received a fascinating field report from Marina Temudo, the anthropologist who so kindly helped us locate Loch of the Lowes osprey chick Blue YZ in Guinea Bissau ealier this year . We are so grateful for her assistance and that of the locals who helped find the birds remains and return the satellite tracking device to us. Here are so excerpts from her report: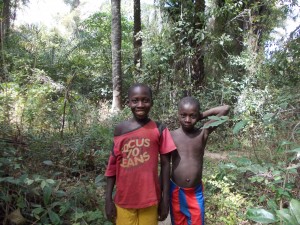 "First of all it was a pleasure to be helpful. It would had been difficult to reach the village without the help of Benjamin and the car belonging to the Cufada Park, and the kids- they were also indispensable in the final search as the geographical coordinates had an error of more than 5 meters.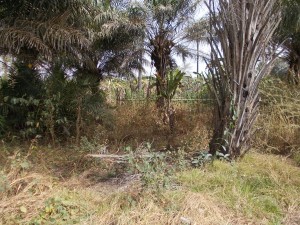 The Osprey was found in a wet zone (during the rainy season and beginning of the dry season) surrounding a mangrove rice field (upper catena soils, not near the mangroves), and just aside from the point where farmers just dried and then threshed the rice bundles. Next to it started a bush with some palms and then an orchard of cashew nuts, more close to the Nalu village. Near to the field, but to the left, in the herbaceous savanna, there were some Balanta compounds (the owners of the rice fields) with some crops (bananas, cassava, lemons). All the bones and some feathers were a bit spread and the children collected them . I'm sending some photos to give you an idea of the place and people.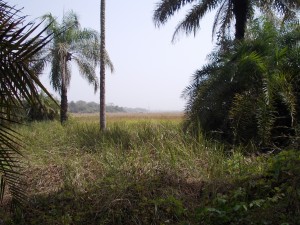 The village is multi-ethnic: Balanta and Nalu. They live in separate quarters but share the same school. Kids have no toys,  nor basic school supplies like bags, pencils, note books etc. Most times I go to Guinea Bissau, I ask my friends to give me toys and cloth of their kids . You can't imagine how happy they feel."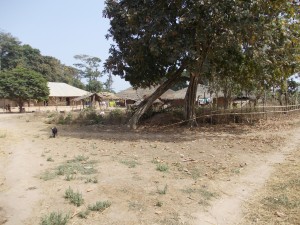 This is why we have put together a package of learning materials and items for the school to be given to the children on Marinas next trip, which so many of you kindly donated to . We've also included lots of osprey and Scottish  themed information too!
Ranger Emma
 
 
Help protect Scotland's wildlife
Our work to save Scotland's wildlife is made possible thanks to the generosity of our members and supporters.
Join today from just £3 a month to help protect the species you love.
---
Preface
Today we received a fascinating field report from Marina Temudo, the anthropologist who so kindly helped us locate Loch of the Lowes osprey chick Blue YZ in Guinea Bissau ealier …