Do you know the difference between frog and toad spawn?
Our peregrine watch site is now open and our staff are all looking forward to getting stuck into the season. Along with our peregrine ranger and seasonal ranger, we also have two visitor experience rangers. Say hi if you see us, we like to know what sightings people have had on the reserve.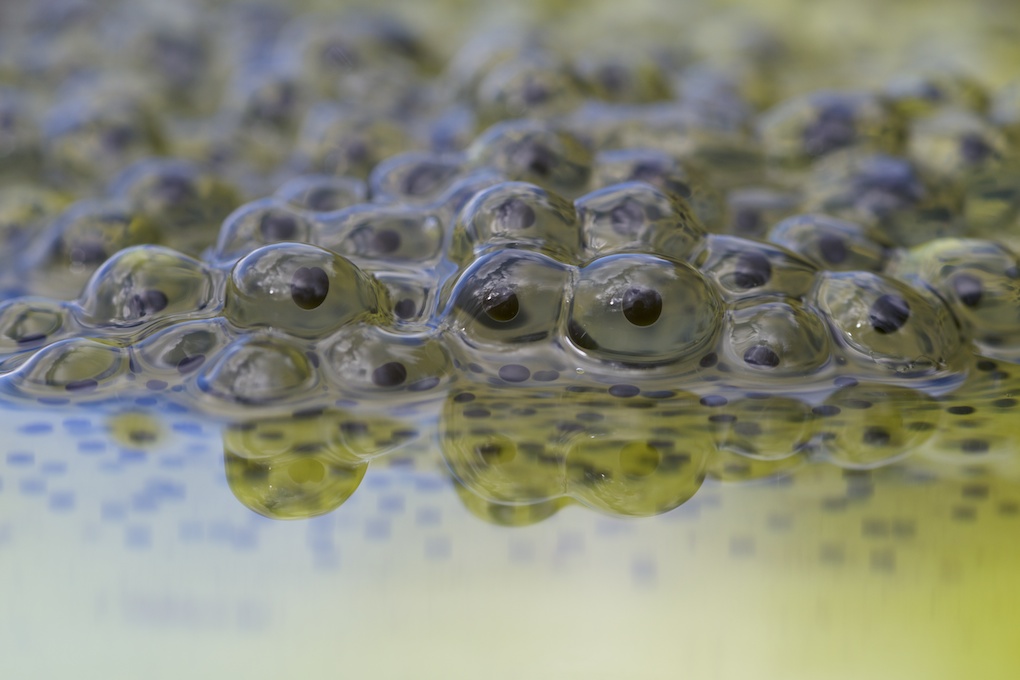 One thing that folk have been spotting recently is frog and toad spawn. Frog spawn is laid in clumps and toad spawn comes in long chains. Do you know what you have in your pond? People often worry about having too much spawn. Frogs and toads lay too many on purpose as some will die of disease and others will be eaten; only a small proportion will ever reach adulthood. So don't worry if you have loads of the stuff. Nature will take care of it and you can just sit back and enjoy watching them grow.
The one important thing I am about to tell you is that you should never move frog spawn or toad spawn to another pond. They can spread non-native plant species and amphibian diseases. You wouldn't want to move diseased frog spawn to a non-diseased pond. If you don't have any frogs or toads in your pond already, it is probably because you have newts, newts eat tadpoles so if you have lots of newts you will have fewer frogs and toads.
If you have spawn but it has failed and turned to mush, it's probably because your pond isn't getting enough light and warmth. This might be due to the weather or maybe there is a tree or shrub blocking the light. If you are thinking about putting a pond in your garden, make sure to put it in a sunny spot.
Laura Preston – Scottish Wildlife Trust, Falls of Clyde Ranger
Help protect Scotland's wildlife
Our work to save Scotland's wildlife is made possible thanks to the generosity of our members and supporters.
Join today from just £3 a month to help protect the species you love.
---
Preface
Our peregrine watch site is now open and our staff are all looking forward to getting stuck into the season. Along with our peregrine ranger and seasonal ranger, we also …