The Moon – A talk and moon gaze by Clydesdale Astronomical Society
Next Friday (7th February) the Clydesdale Astronomical Society will be joining us to do a talk about the moon. It begins at 7pm and after we will go outside to have a closer look through their large telescopes. Wine and nibbles will be provided and it only costs £5 per person. It should be a really interesting evening and if you would like to book please phone us on 01555 665262. Some things that I have always pondered about the moon include. Are Neil Armstrong's footprints still there? What is the temperature during the day? Is it windy? And who is Dr. Eugene Shoemaker and why is he buried on the moon!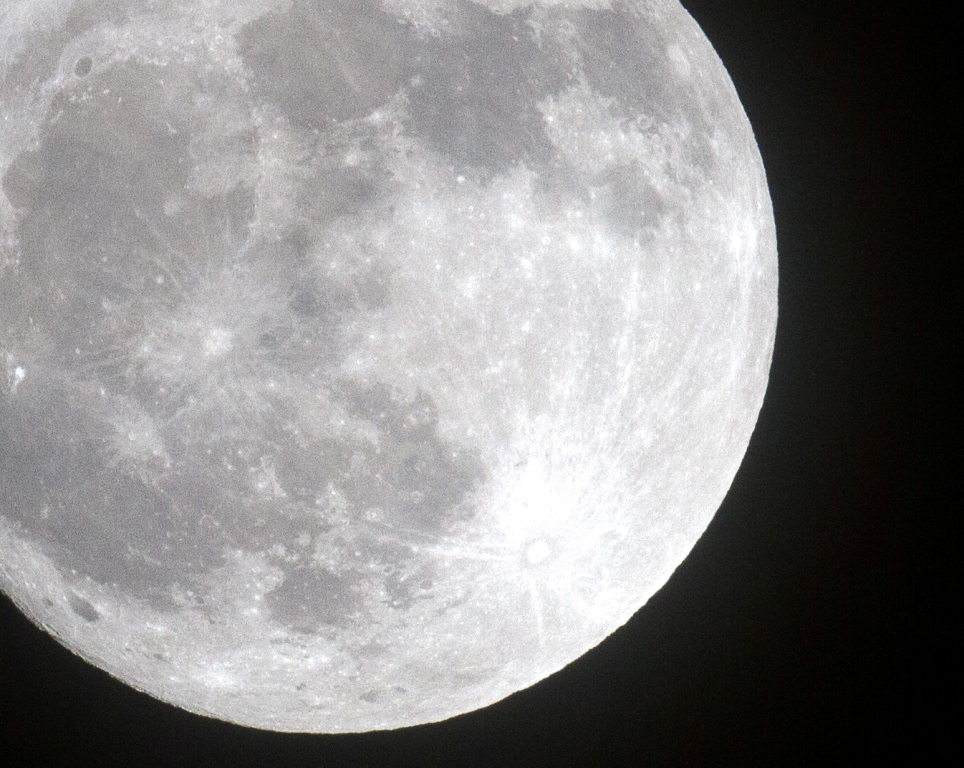 There is a theory out there that moths navigate by the moon by flying at a constant angle relative to the light of the moon. So when they see another light source like a campfire or torch, they get dazed and confused. This seems a bit silly though as campfires have been around for 400,000 years. You would presume that natural selection would have whittled out the moths that dive bomb into a flame every time they are blinded by the light!
Predators such as foxes and badgers aren't as active around a full moon (something to note when coming on a badger watch with us). Prey is more readily seen in the light of a full moon so they become less active, making the predator less active on those nights as well.
Badgers are also less likely to mate during a full moon and are less likely to raise their leg when they pee. Probably because they are more vulnerable in the light; they are doing it as a self defence tactic!
Laura Preston – Scottish Wildlife Trust, Falls of Clyde Ranger
Help protect Scotland's wildlife
Our work to save Scotland's wildlife is made possible thanks to the generosity of our members and supporters.
Join today from just £3 a month to help protect the species you love.
---
Preface
Next Friday (7th February) the Clydesdale Astronomical Society will be joining us to do a talk about the moon. It begins at 7pm and after we will go outside to …