Osprey Diary 11th November
A lot of people have been asking us what we've learnt so far from our satellite tracking studies of our three young ospreys and what similarities or differences there have been between the three birds migrations. It is early days for this project yet with our small sample of three birds, but by comparing and pooling our observations with other osprey scientists we hope to be able to contribute to a bigger picture understanding of these birds and their conservation. We are still working on analysing a lot of the raw satellite data and over this winter we will be producing more statistics and graphs for you, but for now here are a few key points :
All three of our young ospreys used their natal territories remarkably little before leaving on first migration- that is they didn't go very far until the departure of their parents forced them to be independent. Of the three, Blue YD was the most adventurous.
Two of our three birds spent prolonged periods 'stopping over' on route. Blue 44 stopped in France for over a month, and Blue YZ stopped in Spain for 3 and 1/2 weeks. This seems to be a growing trend according to colleagues we have made contact with in these areas, with some older birds even staying all winter.
The birds we have tracked from SWT reserves in Perthshire and Angus have gone to countries well known to us- all within the 'normal' range expected for UK birds based on previous studies of ringing recoveries.
The routes taken by the two birds who made it to Africa converged in the narrow corridor of the western Mediterranean, highlighting how important this area around Gibralter and Morroco is to migrating birds from the UK.
Both Blue YD and Blue YZ did not stick to a strictly coastal route- both birds ventured inland over desert areas. Although this Sahara crossing seems  like a crazy decision to us, it obviously saves considerable time and distance for the birds.
Our young ospreys seem to be finding winter territories inland in Africa, and only moving down to more prime coastal territories when these are vacated by older birds leaving in the breeding season.
The young ospreys are very much creatures of habit, establishing a home range in Africa of a few miles square for the majority of their time- unless weather (such as drought) pushes them out or better territories become available.
We will be bringing you further analysis of the overnight stopping places and habitats, average speeds and heights etc in the coming weeks.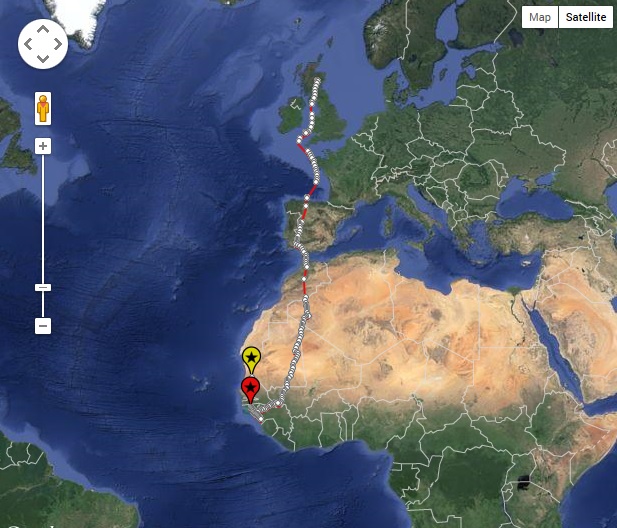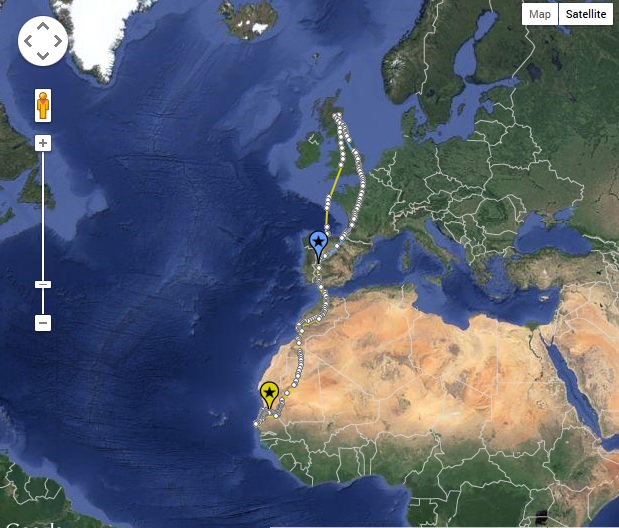 Ranger Emma
 
Help protect Scotland's wildlife
Our work to save Scotland's wildlife is made possible thanks to the generosity of our members and supporters.
Join today from just £3 a month to help protect the species you love.
---
Preface
A lot of people have been asking us what we've learnt so far from our satellite tracking studies of our three young ospreys and what similarities or differences there have …