Grave Concerns for Blue YZ
Unfortunately it looks like there may be a problem with our young satellite tracked osprey, Blue YZ, whose fascinating first migration we have been following so avidly this autumn.
Despite several attempts over the last week to access data from her tracking device, the satellite is not showing any new data at all. The last confirmed GPS data we had was on the 5th of November, when she was in Guinea Bissau in an agricultural field in a delta area.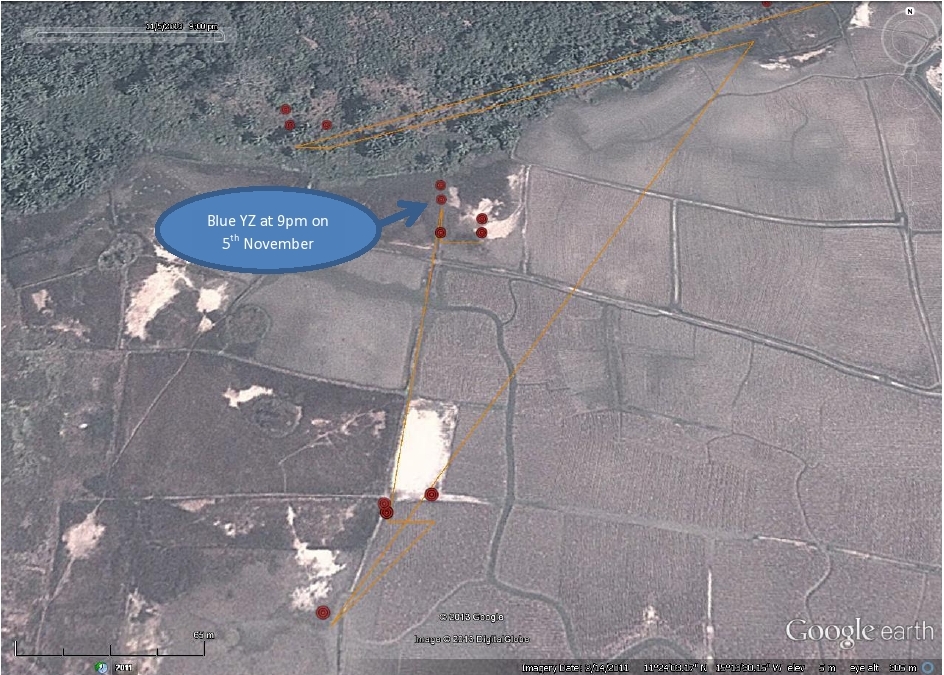 Since then the tag has not transmitted any new information to the satellite, which means there are two possibilities. The first is that the tag has simply malfunctioned and stopped working, which is quite possible (you may remember we suspected that this may have happened with last year's bird, Bird 44). The second possible explanation is that the bird has died and the tag has stopped transmitting as it has fallen to the ground or has been destroyed. It is possible Blue YZ has been predated, succumbed to exhaustion or even to human interference.
The only way to be certain which of these scenarios is the explanation of our birds fate, would be to visit the site to see if we can find evidence of a body, or find out from locals what they have seen. Unfortunately this area is politically very unstable at the moment and with the official foreign office advice being not to travel there, this is not practical . We have been struggling to find any local contacts in the area who might be able to visit the area on our behalf, but so far with no luck.
This highlights huge challenges faced by young migrating ospreys – and the importance of continuing to study these birds in this way, to ensure a greater understanding of their behaviour for conservation in the long-term. We will of course continue to try to access the satellite tag in case it does restart but this is unlikely, and will keep you updated with any further developments.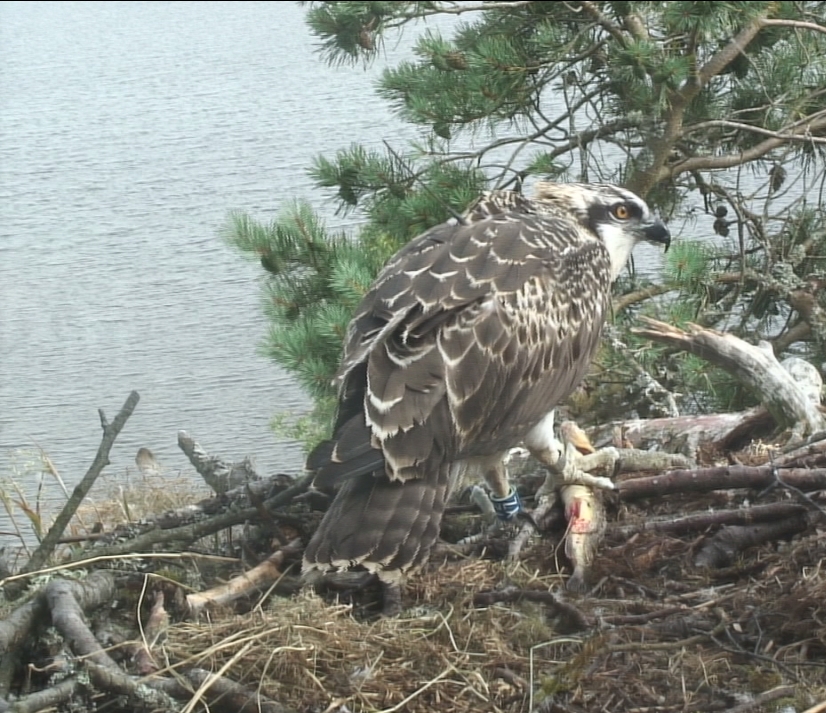 We may never know with 100% certainty what happened to this young osprey but we do know that she has taught us so much this year – not least through the fascinating story of her mammoth migration. On that positive note, Blue YD is alive and well and we will bring you news of his recent movements tomorrow.
Help protect Scotland's wildlife
Our work to save Scotland's wildlife is made possible thanks to the generosity of our members and supporters.
Join today from just £3 a month to help protect the species you love.
---
Preface
Unfortunately it looks like there may be a problem with our young satellite tracked osprey, Blue YZ, whose fascinating first migration we have been following so avidly this autumn. Despite …