Which butterflies hibernate in houses?
In common with other cold-blooded creatures, butterflies can't warm themselves up like warm-blooded mammals do. They require external sources of heat, so winter is a challenge for their survival.
While a few species, like the painted lady, cope with falling temperatures by simply migrating to warmer places, most butterflies are forced to find a safe place to go dormant during the coldest months of the year.
Most butterflies spend the winter as caterpillars. But five species (the brimstone, comma, peacock, small tortoiseshell and red admiral) hibernate over winter in their adult form.
The small tortoiseshell and peacock are the butterflies that will most often be found hibernating in our houses. They settle down in autumn in a sheltered spot but when winter comes and we put our heating on, they often wake up out of their slumber. This is a quite a big problem for our fluttery friends, who wake up thinking it is spring and there will be food outside for them.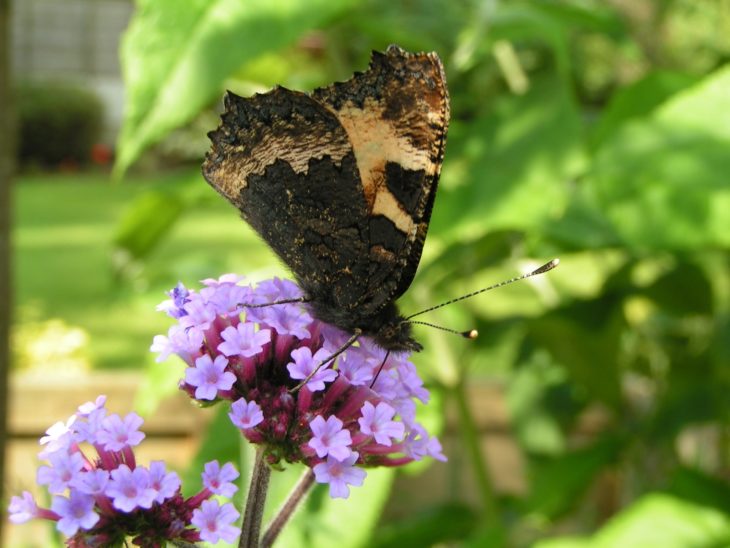 How to help a winter butterfly
The best thing you can do if you see a butterfly flying about in your house in the middle of winter is to help it relocate to a cooler spot. Put it in a cardboard box for a while to calm it down and then leave it in your shed, garage or another suitable location. Somewhere cool and dry is ideal. Remember to set it free when spring arrives!
 Laura Preston, Scottish Wildlife Trust
Help protect Scotland's wildlife
Our work to save Scotland's wildlife is made possible thanks to the generosity of our members and supporters.
Join today from just £3 a month to help protect the species you love.
---
Preface
In common with other cold-blooded creatures, butterflies can't warm themselves up like warm-blooded mammals do. They require external sources of heat, so winter is a challenge for their survival. While …