Butterflies – hibernating in houses
I read a fascinating article recently from Butterfly Conservation which I thought I would share with you all. A few species of British butterflies can hibernate over the winter period. Butterflies cannot warm themselves up like we do, they require external sources of heat and so winter proves to be rather problematic for them. Other species of butterfly like the painted lady simply migrate to warmer places. The small tortoiseshell and peacock regularly hibernate in houses which seem ideal in autumn but when winter comes we tend to put out heating on. This provides quite the problem for our fluttery friends. They wake up thinking it is spring and that there will be food outside for them.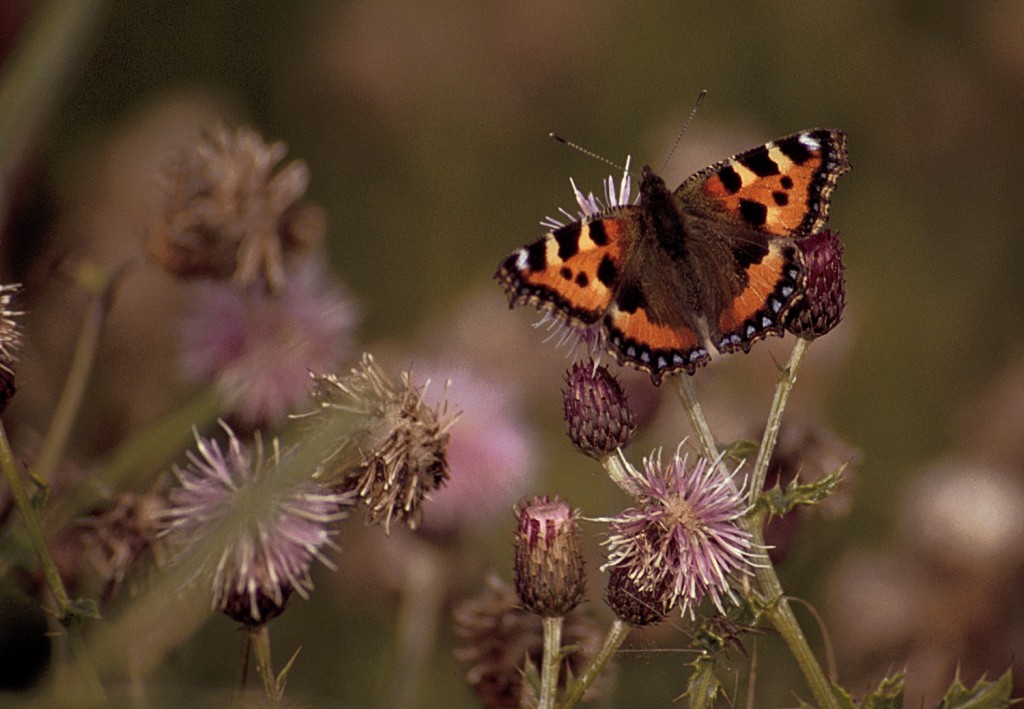 The best thing you can do if you see a butterfly flying about in your house in the middle of winter is to relocate it to a cooler spot. Put it in a cardboard box for a while to calm it down and then put it in your shed, garage or some other suitable location. Somewhere cool and dry is ideal and remember to set it free when spring arrives!
Some of our regular visitors down to the Falls of Clyde will know that we used to have a gift shop on site and it was rather popular for Christmas gifts. So this year we have decided to have a pop up shop on a couple of set days when a member of staff will be available. The times we have set aside are the morning of the 28th November and the afternoon of the 29th November. If you'd like to come along another time just give us a ring and we'll see what we can do – 01555 665 262. We'll be selling lots of things including Christmas cards and calendars.
 Laura Preston (formerly Whitfield) – Scottish Wildlife Trust, Falls of Clyde Ranger
Help protect Scotland's wildlife
Our work to save Scotland's wildlife is made possible thanks to the generosity of our members and supporters.
Join today from just £3 a month to help protect the species you love.
---
Preface
I read a fascinating article recently from Butterfly Conservation which I thought I would share with you all. A few species of British butterflies can hibernate over the winter period. …