A few weeks ago a couple of us residential volunteers went to a fantastic lichen workshop run by Viv Lisewski-Hobson held at the TCV office in Stirling, and since then we have been slightly obsessed!   It's opened up a new world of incredibly beautiful organisms that have been used through the ages for food, medicine, dye, poison, embalming, making model trees and shrubs (e.g. for model railways), pH indicator litmus and as perfume fixative.
Lichens grow incredibly slowly – from 1mm to 1cm per year depending on the species and environment – and some colonies are estimated to date back thousands of years.  This means they can be used to date surfaces e.g in the Arctic and in woodlands.  As they are very sensitive to pollution they are also used as biological indicators of air quality – for example indicating levels of nitrogen dioxide (from car exhausts) and ammonia (from agriculture) in the air (see http://www.opalexplorenature.org/Airsurvey if you're interested in carrying out a simple survey).
We learnt a few simple things to look for that would help us ID four or five of the lichens you are most likely to see in the UK, at least down to the species level, and spotted epic quantities on the path down to Dunkeld, on trees both living and dead and scattered all over the dry stone wall.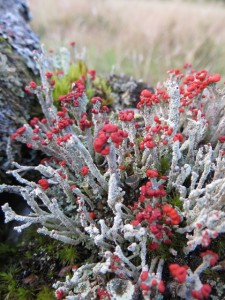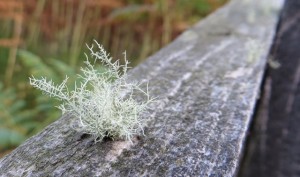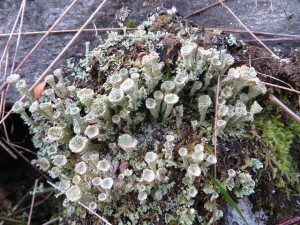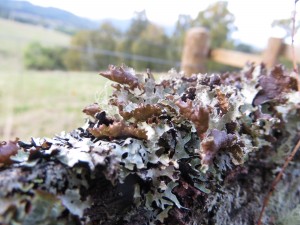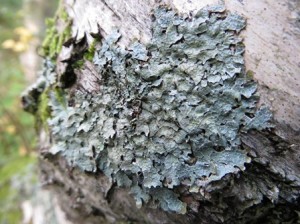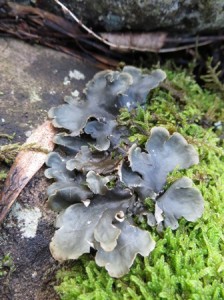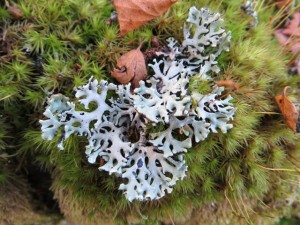 As a side note (as slime moulds are not lichens) the fabulously named Dog Vomit Slime Mould (fuligo septica) was spotted on an oak tree along the same path.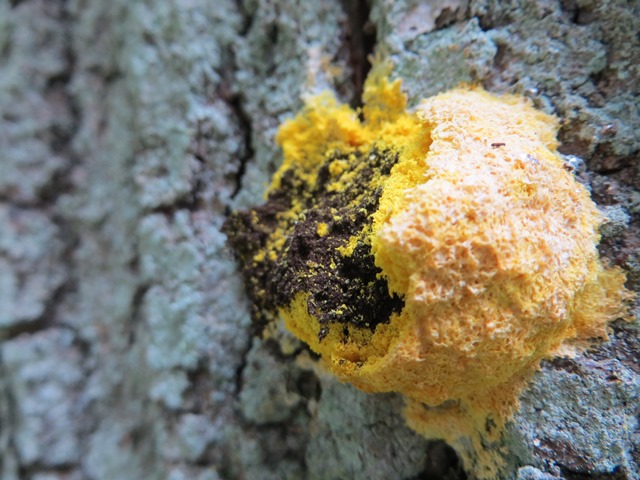 Fuligo septica
Sarah Johnson, Volunteer Assistant Ranger
 
 
Help protect Scotland's wildlife
Our work to save Scotland's wildlife is made possible thanks to the generosity of our members and supporters.
Join today from just £3 a month to help protect the species you love.
---
Preface
A few weeks ago a couple of us residential volunteers went to a fantastic lichen workshop run by Viv Lisewski-Hobson held at the TCV office in Stirling, and since then …