Blue YZ heads for the hills (and a meeting with her brother?)
Blue YZ appears to have had enough of flying over water for the time being, following her early seabound adventures, which included a non-stop flight of up to 16 hours across the Bay of Biscay!
Having reached the coast of Asturias sometime in the early hours of the 8th, Blue YZ allowed herself a few hours recuperation (perhaps a spot of fishing?) by the mouth of the Ria de Villaviciosa, east of Gijón before resuming her southward journey.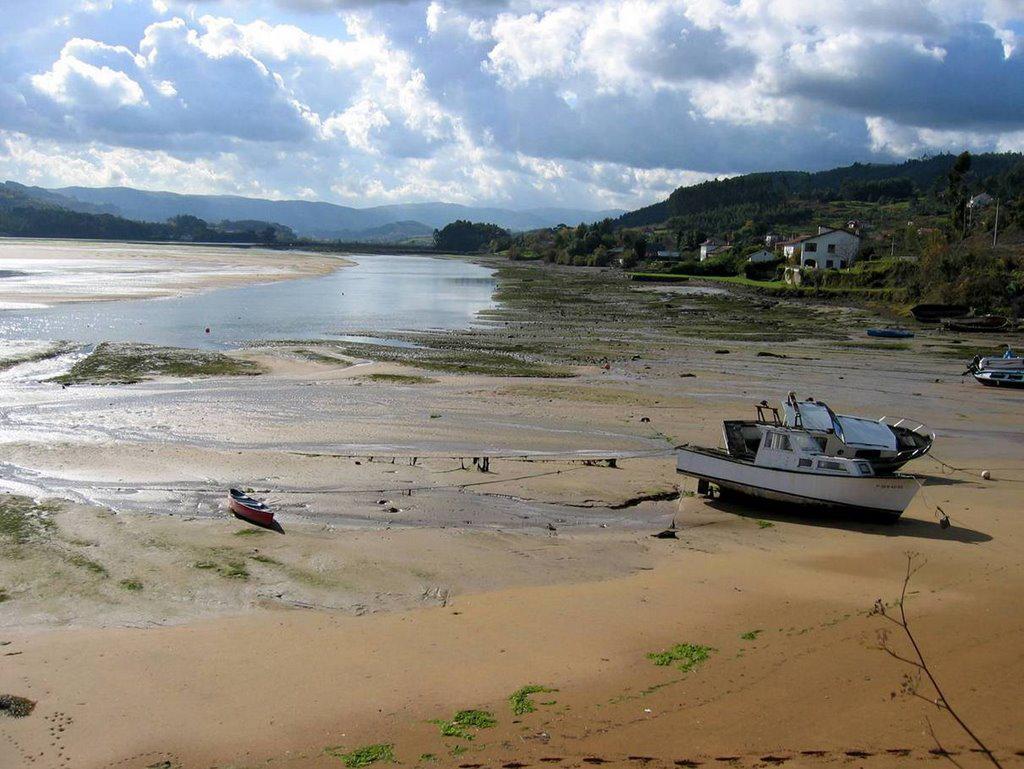 By 5pm she was approximately 120km (70 miles) inland, roosting in trees beside the Ria Bernesga, south of the historic city and provincial capital of León. She stayed there until at least 7am the following morning.
To reach this point she will have crossed the Cantabrian Mountains, a mountain chain stretching east-west along the border between Asturias & Cantabria to the north and Castile & León to the south. Many of the peaks reach 1800m (6000ft) with the highest exceeding 2500m (8000ft). Google Earth gives you some impression of their scale.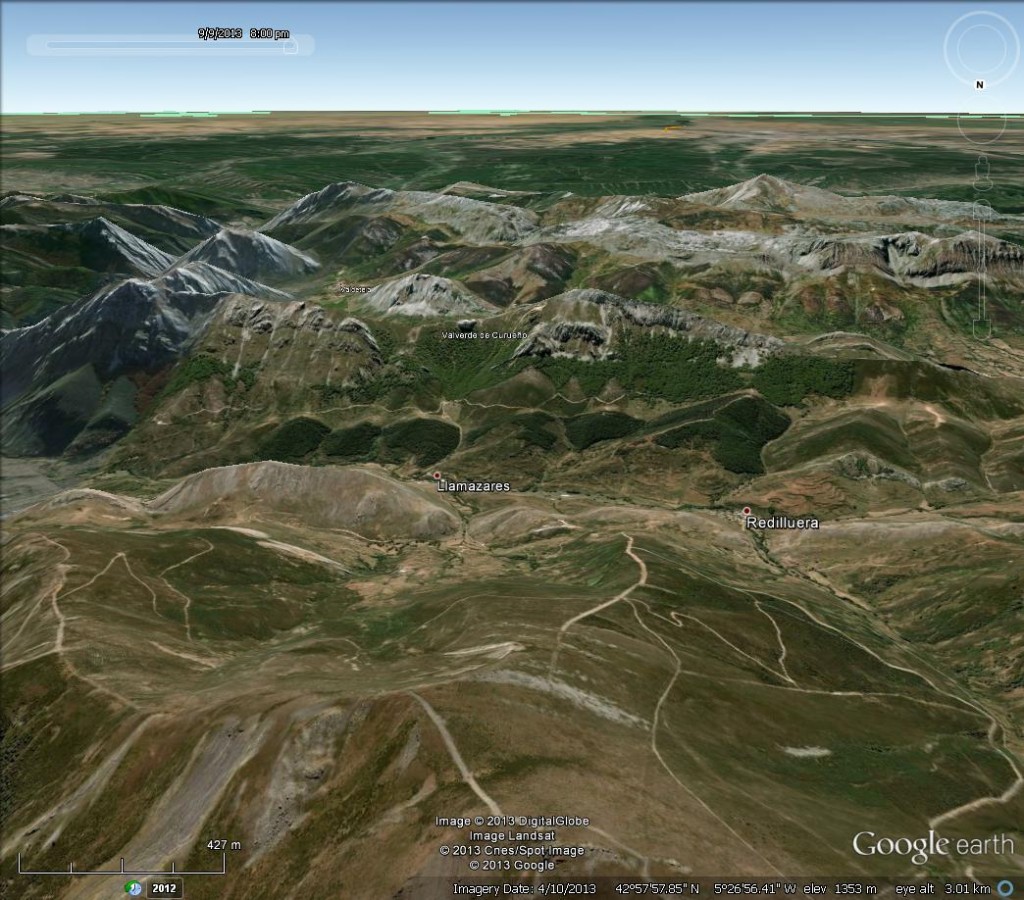 Yesterday (9th) is mostly a mystery at the moment as we have virtually no data after 7am. However, by 6pm Blue YZ was roosting again in NW Extremadura by the Rio Alagón, a tributary of the Tagus, Spain's longest river. It is part of the same catchment as the Alcántara reservoir – the last known location for Blue 44 prior to his disappearance last November. Blue YZ's roost location lies approximately 30km (17 miles) NW of the reservoir. Who knows, maybe a family reunion is on the cards!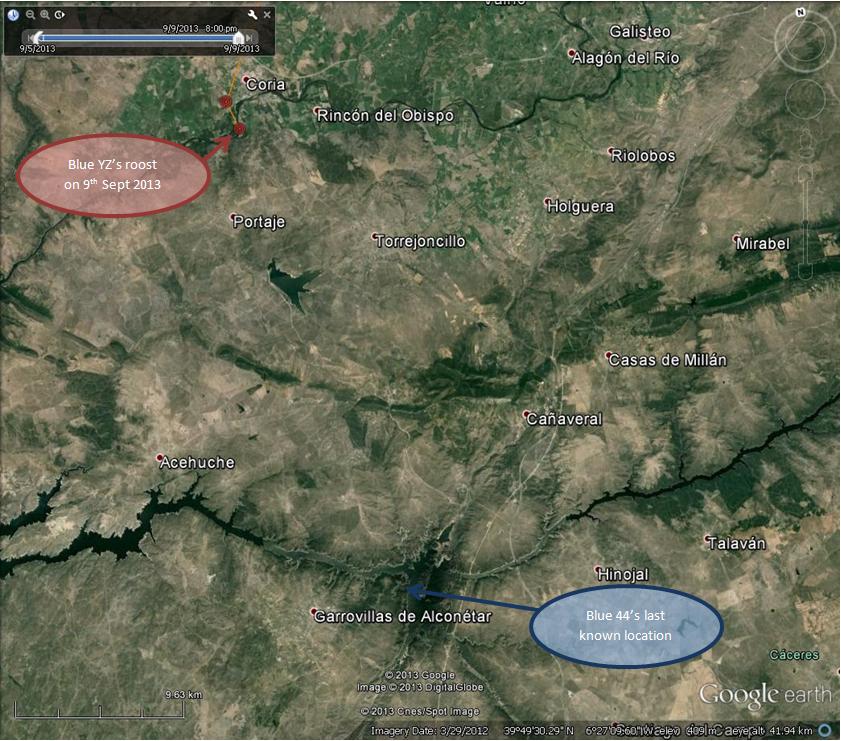 So far Blue YZ has covered a total of 2061km (1280 miles) – not bad for 5 days work! Maybe she'll be in Africa by the time the next batch of data comes in. You can view the current data for yourselves at http://scottishwildlifetrust.org.uk/things-to-do/osprey/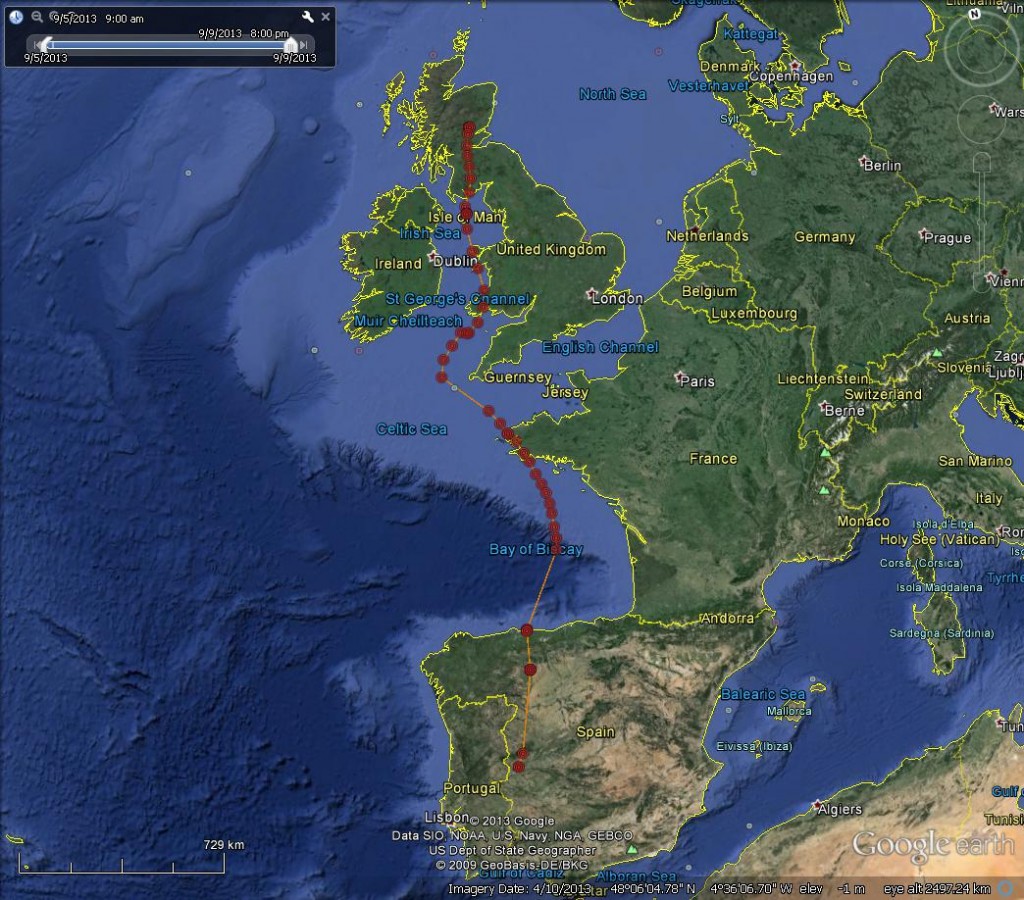 Speaking of family, it now appears that the male has definitely left Loch of the Lowes having not been seen since Saturday, bringing yet another osprey season to a close. There's still plenty to see on the reserve at this time of year though so a visit is always worthwhile.
Jonathan
 
 
Help protect Scotland's wildlife
Our work to save Scotland's wildlife is made possible thanks to the generosity of our members and supporters.
Join today from just £3 a month to help protect the species you love.
---
Preface
Blue YZ appears to have had enough of flying over water for the time being, following her early seabound adventures, which included a non-stop flight of up to 16 hours …