Wildlife Diary Tues 20th August
The lovely warm summer weather continues up here in the Highlands, with only occasional wet days , so quite a difference from this time last year when we had all grown webbed feet!
The reserve is bursting with juvenile animals and it is great fun watching young creatures mastering the skills they will need to survive all too soon. We have juvenile woodpeckers, red squirrels , ducks and many woodland bid species around the feeding station just now. A tip if you are trying to identify this years' fledglings : they often look 'adult' on top but have fluffy baby down on their undersides, almost like they've left their PJ bottoms on!
Also keep in mind many birds have a juvenile stage that doesn't resemble the adults ( usually plainer and  more camouflaged to given them a survival advantage)  so if you see a bird in your travels that doesn't look familiar, check a good ID book with has illustrations of juveniles. For example this is one I get questions on every year- and it's one of our best known birds- its a young Robin.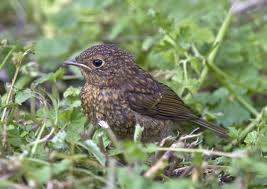 We also have yet more tiny newly hatched Mallard ducklings on the loch ( these often breed almost all year round) , and  several woodland birds with second clutches of  chicks- his summer is a good one for natural food availability, especially for our insect eating species. It is looking like a good year for natural  autumn foods too, so hopefully those animals who rely on berries, nuts and tree seeds will do better this autumn and winter than last year.
Can I make  a plea to everyone to look out on the roads for young animals. I have picked up three tiny juvenile hedgehogs from the road in the last fortnight, and narrowly missed any number of young birds . We have had a near miss along the loch with a lovely Roe deer calf and several leverets ( young brown hares).  All these youngsters are out exploring and dispersing and lack road sense so please take extra care.
Lastly today, our Ospreys have been in and out to the nest a lot. Our chick Blue YZ recycled the same fish ( supplied by dad) at least four times to the nest this afternoon. Though we have yet to see her catch a fish for herself , she turned up this afternoon good and wet so she's trying: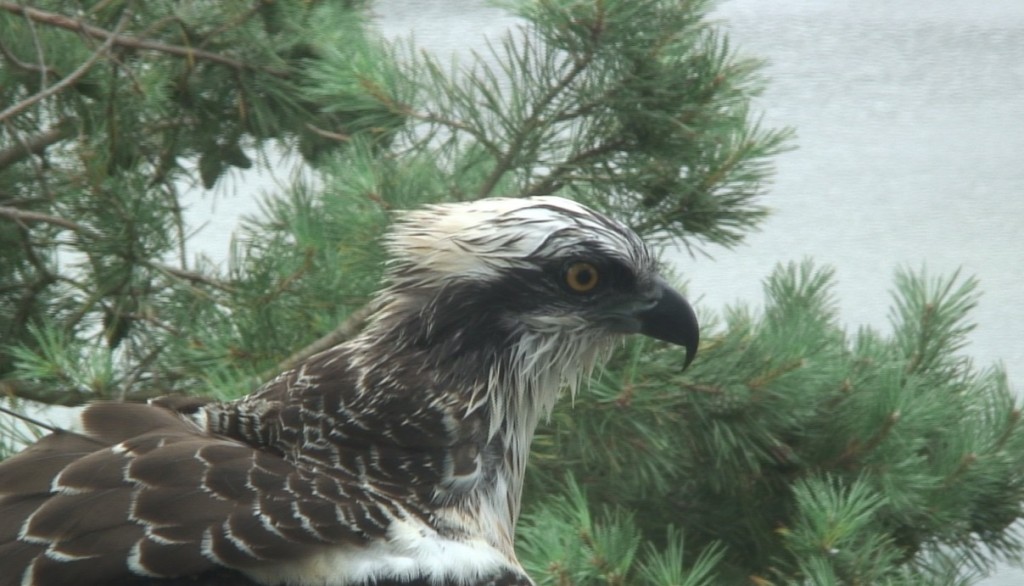 Ranger Emma
Help protect Scotland's wildlife
Our work to save Scotland's wildlife is made possible thanks to the generosity of our members and supporters.
Join today from just £3 a month to help protect the species you love.
---
Preface
The lovely warm summer weather continues up here in the Highlands, with only occasional wet days , so quite a difference from this time last year when we had all …