Wildlife Diary Friday 9th August
Firstly I must say thank-you to everyone who got in touch regarding my blog yesterday and your overwhelming support. I am very grateful for the moral and practical help offered by so many people which has gone some way to restoring my faith in human nature.
We have still not yet been able to catch the injured mute swan. This morning it was looking a lot better  as the photo ( taken by a visitor at Craiglush house)  below shows:  though the fishing line and hooks are still attached to the bird, it seems to have loosened its head  and jaw by breaking the nylon line joining the two. It still has at least one hook in its gullet and another in its neck, and most of the blood has now washed off, but it is still in serious trouble probably unable to eat.
This afternoon, things looked grimmer as it disappeared from the loch- it seems to have gone to ground somewhere in the woods around the loch and its mate is swimming a lonely vigil on Craiglush looking for it. We presume its injuries mean it is getting weaker and weaker. Despite volunteers and staff out on canoe and foot this afternoon looking for it, we've been unable to locate it to help it. We will keep trying and remind anyone seeing any bird ( or mammal for that matter) entangled in fishing line to call the SSPCA hotline  on 03000999999 from anywhere in Scotland. the RSPCA does a similarly great job providing advice and help in England and Wales on 0300 1234 999.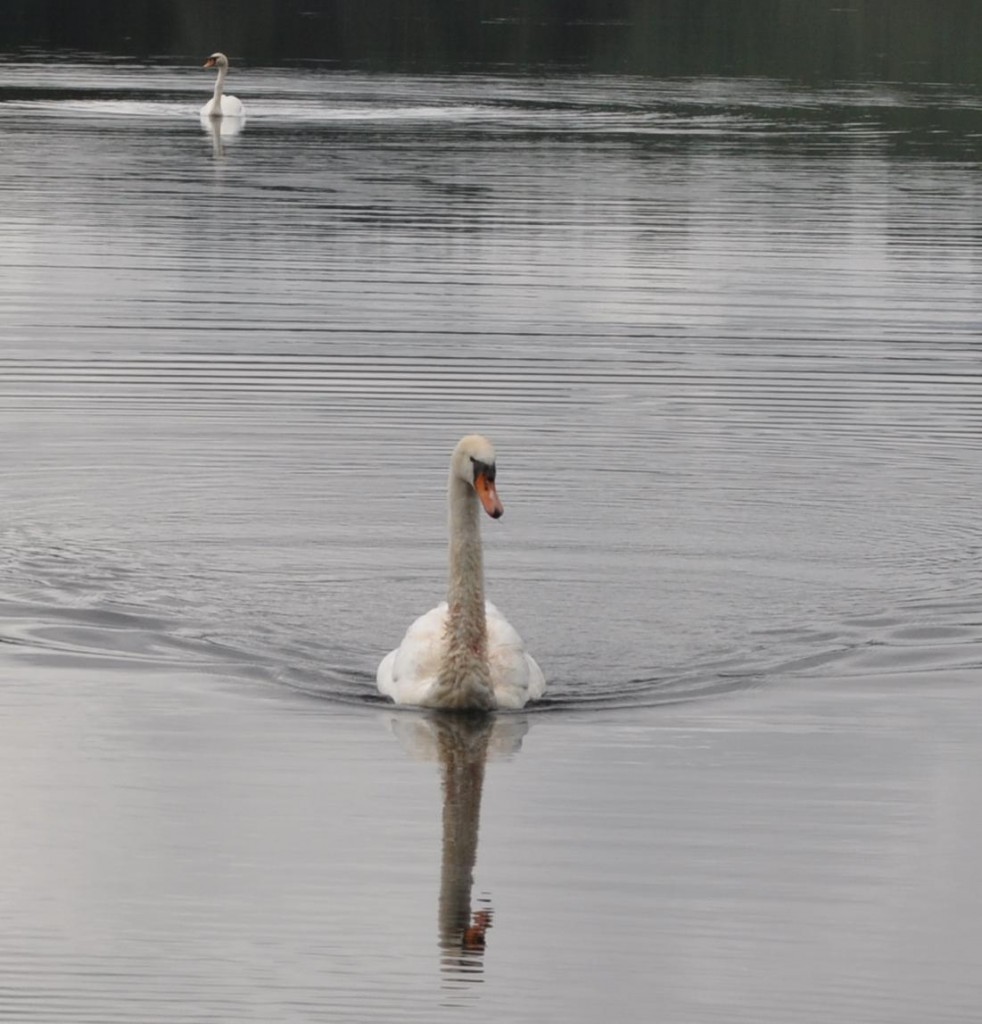 On a brighter note, we are now certain our female osprey has left for the season- we wish her fair winds and safe journeys of course- but her partner and their chick Blue YZ have been around the loch and on the nest a lot today. The chick has been getting very excited whenever the male comes into view- obviously expecting food- and there has been a lot of shouting! The male is still providing food to her, but this will get progressively less as he encourages her to try fishing herself. Interestingly, the male osprey has been seen today carrying sticks, which is a common behaviour associated with hormonal frustration , but what purpose it serves no one is really sure.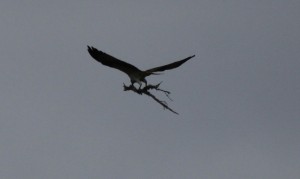 Ranger Emma
 
 
Help protect Scotland's wildlife
Our work to save Scotland's wildlife is made possible thanks to the generosity of our members and supporters.
Join today from just £3 a month to help protect the species you love.
---
Preface
Firstly I must say thank-you to everyone who got in touch regarding my blog yesterday and your overwhelming support. I am very grateful for the moral and practical help offered …