Amphibians on the Reserve
Amphibians are not uncommon animals to stumble across while out on the reserve, with common frogs regularly seen in the tree nursery pond and the occasional toad beside the river. Some may see amphibians as aquatic inhabitants that occasionally emerge onto land. In fact all they require is a nice damp environment on land to live in and generally only require a still or slow moving water source for breeding, since all amphibian eggs have to be laid in water and helps their development into tadpoles.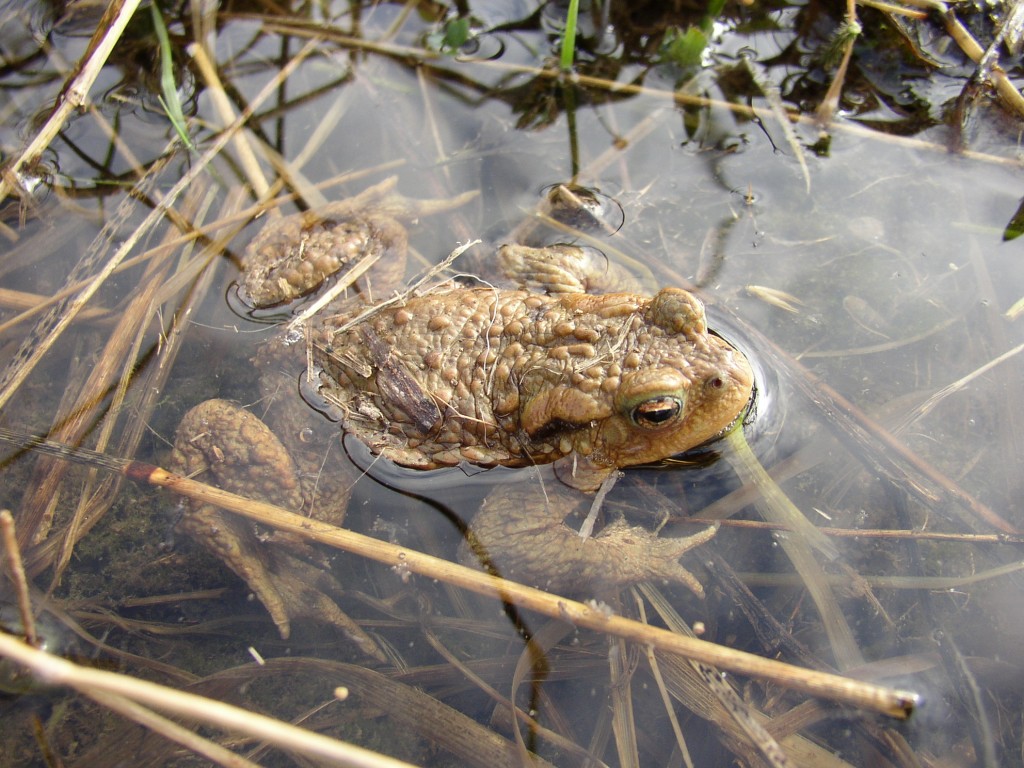 However amphibians make up an important part of the food chain, not just as a top predator in the pond, but adults are preyed upon by fish, herons and otters among others. The eggs and tadpoles are also vulnerable to a variety of aquatic invertebrates including great diving beetles. The large amounts of eggs and tadpoles guarantees that some make it to adulthood, taking their place at the top of the chain.
We do not have any records of newts living on the reserve as they generally prefer ponds with lots of weed and no predation from fish for the breeding season, but will live on land for the rest of the summer. On the reserve lower areas of the woodland floor near the river or by smaller streams are perfect for frogs and toads to hunt for invertebrates and we have prepared plenty of piles of logs and dead wood to provide a moist shelter, and a perfect hunting area.
Bye for now!
Alex Kekewich – Falls of Clyde Ranger
Help protect Scotland's wildlife
Our work to save Scotland's wildlife is made possible thanks to the generosity of our members and supporters.
Join today from just £3 a month to help protect the species you love.
---
Preface
Amphibians are not uncommon animals to stumble across while out on the reserve, with common frogs regularly seen in the tree nursery pond and the occasional toad beside the river. Some may see …