Osprey Migration Update 11th May
It seems our 2012 Osprey chick Blue YD in Senegal is really enjoyed his adventurous trips for the past few days because he has decided to revisit them. We mentioned in our last update that Blue YD had done several trips inland to the Taiba Ndiaye and Mboro area. We were a bit puzzled by the area since Google maps shows scattered accumulations of water so after some research we discovered we were looking at mining sites.
Senegal started developing its mining industry in the 40s and 50s by opening two large phosphate mines in Thies, the region where Blue YD is at the moment.  Phosphate mining is usually achieved by strip mining, which consists in removing 20 to 40 feet of the soil surface to get the minerals, changing the underground water flow and topography of the area as a result.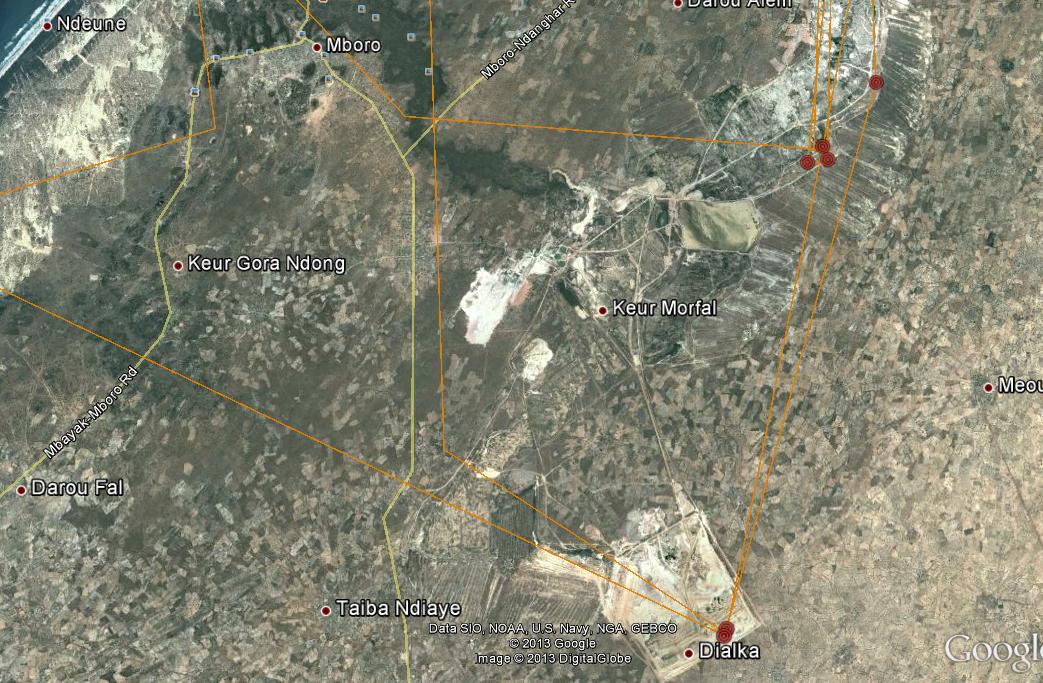 According to ICS's website, Senegal's largest industrial complex, some of the quarries are filled in and replanted with vegetation before being turned over to local farmers, who should be able to use them for gardening and farming. However many environmentalists claim that ecosystem restoration is impossible after a dramatic event such as strip mining: water flow and quality of the water decreases and mining by-products can be washed into the water system. Animal and plant communities also suffer when the restoration process takes a long time.
In any case, Blue YD is only spending short amounts of time around this mining area as he favours a very nice beach strip north from Diourmel. Who wouldn't?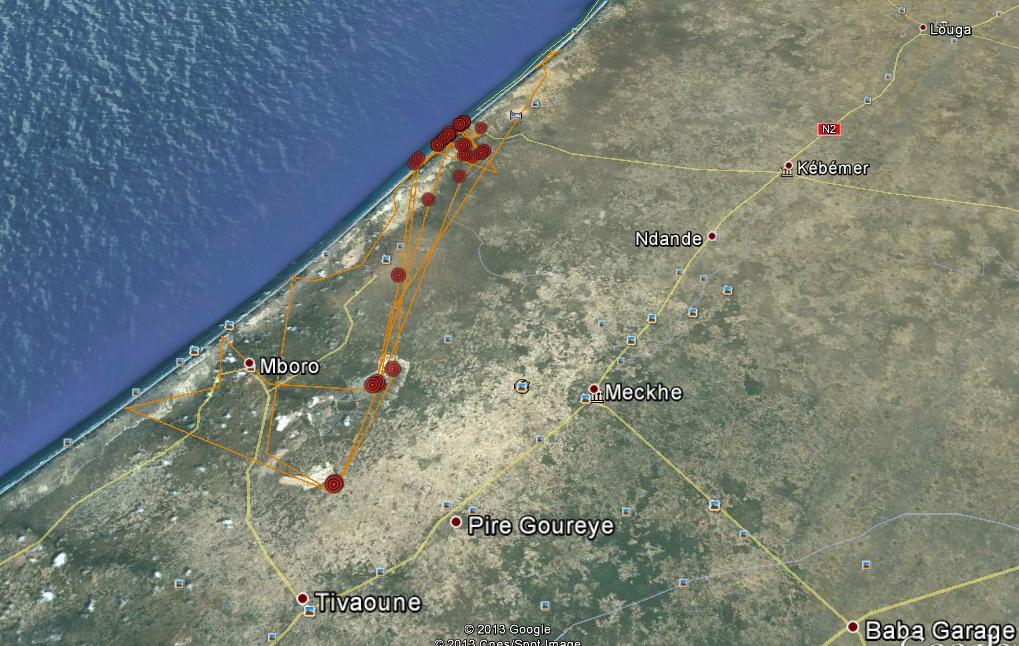 Help protect Scotland's wildlife
Our work to save Scotland's wildlife is made possible thanks to the generosity of our members and supporters.
Join today from just £3 a month to help protect the species you love.
---
Preface
It seems our 2012 Osprey chick Blue YD in Senegal is really enjoyed his adventurous trips for the past few days because he has decided to revisit them. We mentioned …