Wildlife Diary Monday 22nd April
by Lindsey, Wildlife Interpretation Officer
Another quiet day on the nest with both birds taking turns to incubate and a lovely big trout coming in at lunchtime, it still had its head on so she whipped it away quickly. There was some intruder activity today but Gulls this time rather than Ospreys and at neither time did the male feel the need to chase them off.
We were delighted to see the Great Crested Grebe displaying again right in front of the hides which bodes well for the future.
As its been a quiet day I thought I'd dedicate the rest of the blog so some fabulous photos of our male. We're very fortunate so many of our volunteers and visitors are happy to share their photos with us and I know it's tempting to share the photos on but I would like to remind everyone of the copyright law regarding photos in particular the section 'Using work of others'. In it the law states:
'As with all copyright work, you should first obtain permission from the copyright owner before you use someone else's work.You should also be prepared to pay a fee, as many photographers will charge you for using their work.
Only the copyright owner, (or his/her authorised representative), can give permission, so you should contact the photographer, or his/her company, directly for consent. For images published on the Internet, it is typical to contact the webmaster of the site in the first instance, unless the site provides contact details for the owner of the images.
The copyright owner has no obligation to allow you to use their work, and can refuse permission for any reason.'
For more information see Factsheet P16 – Photography and copyright from the UK Copyright Service
And here's the pics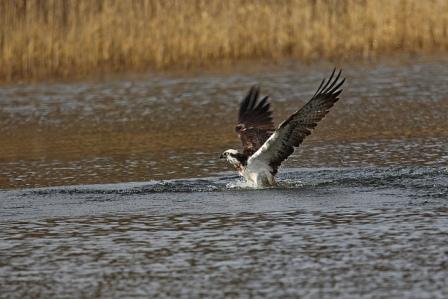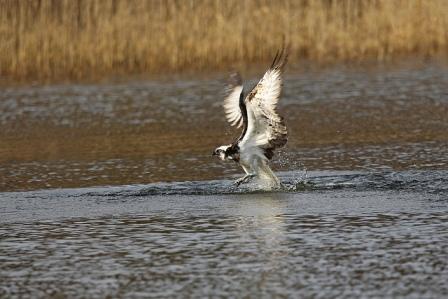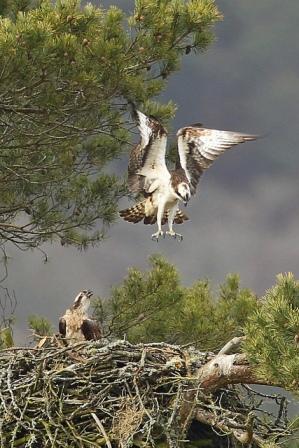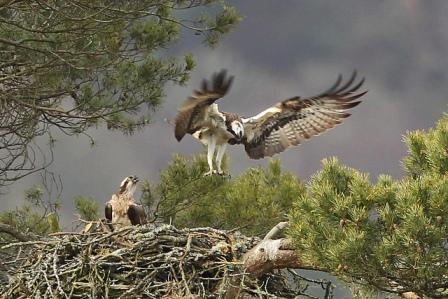 Help protect Scotland's wildlife
Our work to save Scotland's wildlife is made possible thanks to the generosity of our members and supporters.
Join today from just £3 a month to help protect the species you love.
---
Preface
by Lindsey, Wildlife Interpretation Officer Another quiet day on the nest with both birds taking turns to incubate and a lovely big trout coming in at lunchtime, it still had …