Mammals have a high metabolic rate in order to maintain their body temperature and therefore need an effective way of reducing energy costs in winter. Smaller species are especially at risk since they have a large surface area to volume ratio and lose heat very quickly due to their short thin fur. The best way for mammals to overcome this problem is to become less active and let their body temperature fall, either by going into hibernation, or entering a state of torpor. But what are the differences between these two strategies?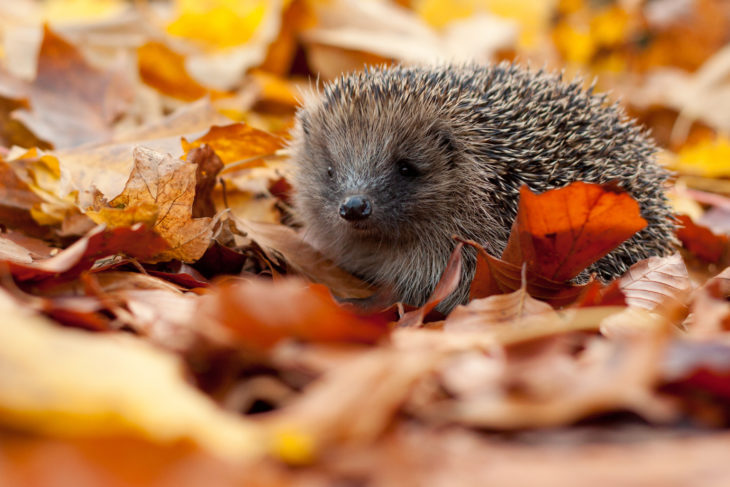 Torpor involves a short-term drop in body temperature during the day when the animal is in its normal daytime refuge, resulting in a state of low metabolism. This is influenced by outside temperatures and the availability of food. A bat entering torpor reduces its normal metabolic rate by 40 times over 2 hours and awaking from this state requires plenty of shivering and muscle contractions to return the rate to normal.
Hibernation is an extended period of torpor, in response to daylength and hormone changes, where the animal is in a low metabollic state for several days at a time in a specially selected hibernaculum. Body temperature drops far below that of an animal in torpor and the animal's metabolic rate is only 1-2% of that of the active animal.
Though hibernation is longer than torpor it is not continuous and animals will regularly wake to drink every 1 to 3 weeks. This can cost the animal about 80% of its energy reserve, so once awake a bat may not have the energy to survive re-entering torpor, making it crucial that they are well-fed before winter arrives. Waking from hibernation also helps boost the animal's immune system since hibernating mammals are more at risk from parasites, so they will be fit and ready to find food when they emerge in the spring.
Bye for now!
Alex Kekewich – Assistant Ranger at Falls of Clyde
Help protect Scotland's wildlife
Our work to save Scotland's wildlife is made possible thanks to the generosity of our members and supporters.
Join today from just £3 a month to help protect the species you love.
---
Preface
Mammals have a high metabolic rate in order to maintain their body temperature and therefore need an effective way of reducing energy costs in winter. Smaller species are especially at …