The falcon has started hunting again
All is well at the peregrine nesting site. The eyasses are growing at a phenomenal rate and their plumage is starting to slowly come through on their tails and wings. The falcon has now started hunting again and is leaving the eyasses for longer periods of time.
On Tuesday the falcon caught a pigeon and we had amazing views of her plucking the pigeon on their plucking post above the forked branch. There was a cloud of feathers floating down into the gorge. She plucked it for about 20 minutes and then fed for a while, eating the head and neck. She then took the dead pigeon down to the nest and fed the eyasses. She fed them more than half the pigeon and then flew off and stored the remains in one of their larders for later.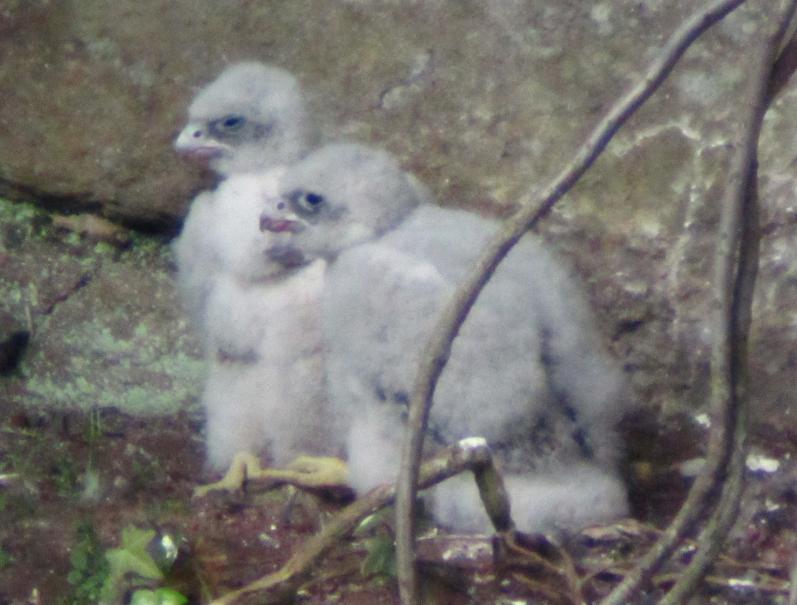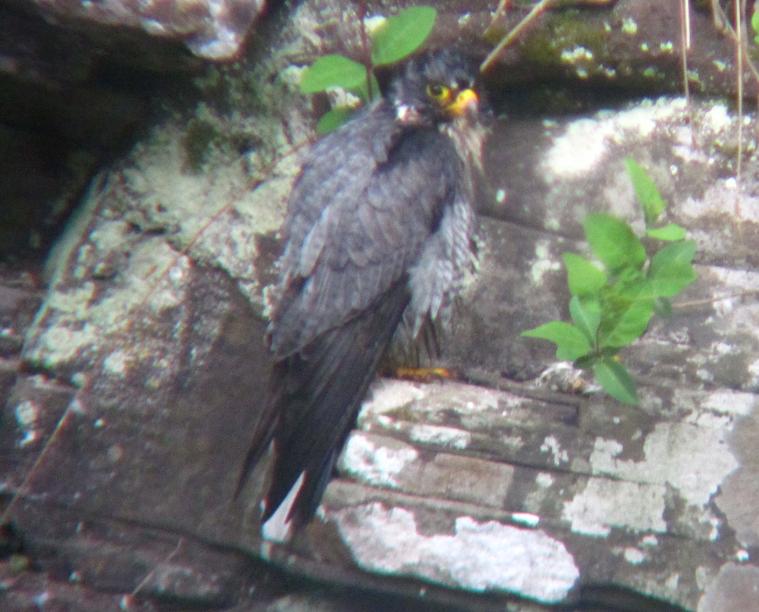 Tom – Species Protection Officer
Help protect Scotland's wildlife
Our work to save Scotland's wildlife is made possible thanks to the generosity of our members and supporters.
Join today from just £3 a month to help protect the species you love.
---
Preface
All is well at the peregrine nesting site. The eyasses are growing at a phenomenal rate and their plumage is starting to slowly come through on their tails and wings. …